Xceed Off-Road Pro-Fuel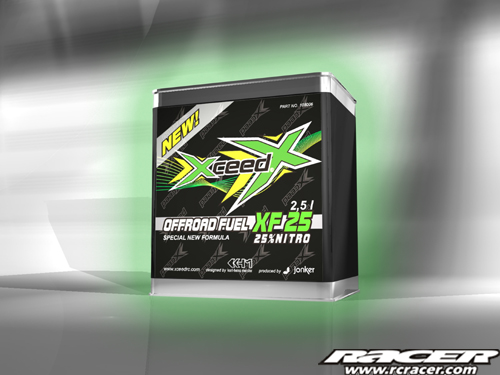 XceedRC, together with Karl-Heinz Meister and test drivers in the nitro off-road classes have developed a new blend of fuel especially for off-road use. The 25% nitro fuel has a different oil mixture compared to on-road fuel as both castor oil and synthetic oils are used.
Performance, good fuel-consumption and perfect lubrication are combined in the Xceed XF blend which will make your engine have better performance, longer life, better sealing and lubrication and longer glow plug life as well. The fuel comes in 2.5 litre cans only.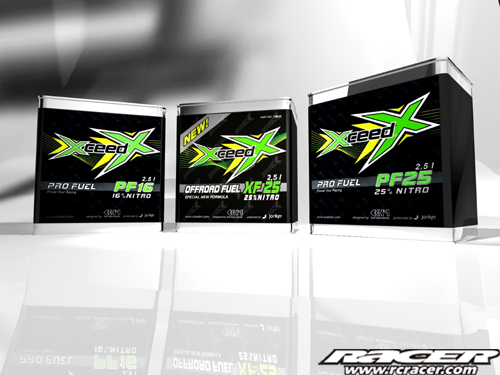 The new fuel comes in a strong metal can with well sealing cap to keep your fuel stored well, complete with attractive Xceed design and branding. The on-road versions in 16% and 25% are available also in 2,5 litre cans only, which is the most popular size. Available now !
108001    Xceed Pro-Fuel 16% 2.5L
108004    Xceed Pro-Fuel 25% 2.5L
108006    Xceed Pro-Fuel Off-Road 25% 2.5L
Source: Xceed RC