RPM Rear Bumper For HPI Baja 5B / 5T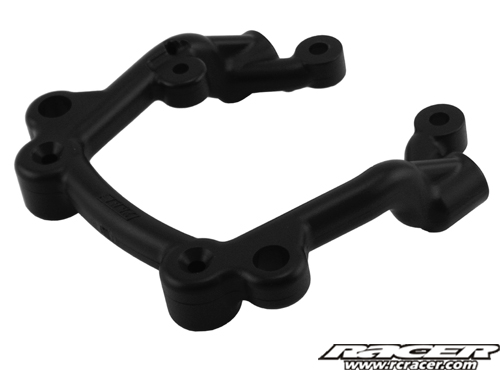 Rear impacts and tail first landings with a 1:5 scale vehicle are sure to do some damage, but not if you put your trust in RPM. Products from RPM are incredibly durable and this new rear bumper for the HPI Baja 5B & 5T is no exception. Minor tweaks have been made to the stock design, improving strength and durability, keeping your rear end in one piece when things get out of hand. RPM's smoothly contoured shapes not only make our rear bumper design stronger, but also make it look much more finished and aesthetically appealing. Additionally, all stock geometry is retained. They even retained the stock exhaust pipe support wire mounting hole and shelf for those running the HPI aluminium tuned exhaust pipe (HPI #86690).
RPM rear bumpers for the 5B and 5T are inexpensive protection for expensive aftermarket pipes as well. If you spent a small fortune on a tuned pipe that relies on the rear bumper for protection, shouldn't you depend on a name that has become synonymous with crash survivability? RPM rear bumpers are designed to survive and protect!
RPM rear bumpers are moulded in black from their secret blend of superior materials and fit all versions of the HPI 5B and 5T. Confidence inspiring protection that won't leave your wallet in pain!
Tech Notes: This bumper replaces HPI stock #85420 (item #2 on the tree).
#81982     RPM HPI Baja 5B / 5T Rear Bumper     SRP: $18.95 ea.
Source: RPM RC Products