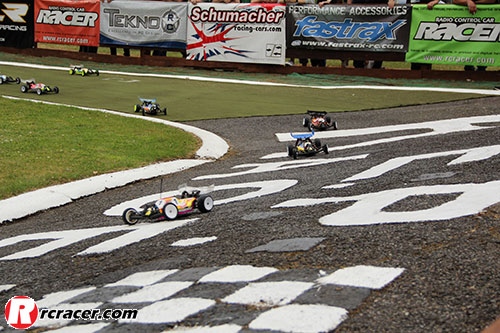 Heads up to the 1:10 electric off-road racing community. We are pleased to be announced as title sponsor of the Racer Off-Road Series for 2017. Many of you are aware of this new series starting next year and given the reaction we've had on social media it's time to release some more information for all you racers to get excited about!
The series will be based on the following:
• Ten rounds comprising five 2WD and five 4WD meetings
• A maximum entry of 120 competitors each round
• One-day meetings with a possible two-day event
• Modified and stock classes – stock to be 13.5T blinky
• No controlled tyre
• Under 13s race for free
The race format will be as follows:
• Race director will decide FTD or Round by Round
• Practice available on the morning of the meeting
• Four rounds of qualifying then bump-up finals
• Eight drivers qualify for each final the top two bump from the lower final
• Points on final positions only
• Three out of five rounds to count
• There will also be a club championship
If your club wishes to be considered for hosting one of the rounds please have your appropriate committee member contact Jon Spencer using the details below. The closing date for applications will be 28 August 2016 and dates and venues will be announced a week later.