Jilles Wins For Team Orion In Bangkok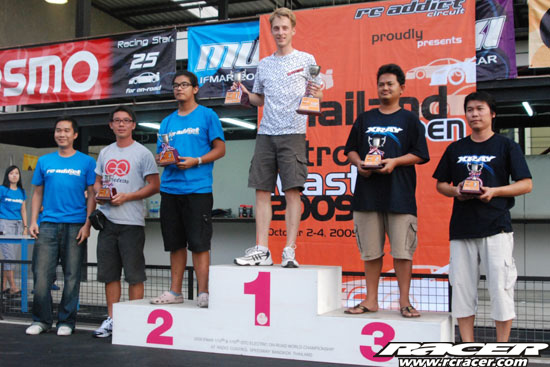 Team Orion's newly joined driver Jilles Groskamp took a great win in his first debut race for the team. At the RC Addict raceway in Bangkok, one of the World's best RC tracks with perfect facilities, Jilles went on to take a great TQ in the 10 minute qualification runs. Powered by the latest Team Orion Alpha engine and Team Orion fuel, which was running flawlessly for the whole weekend in the still prototype Shepherd 1:10 on-road car, it was clear the game was on for the final. With World class drivers like Surikarn and Meen it was sure to be a great battle, and it was for the first 15 minutes in the one hour long final, where of course anything can happen.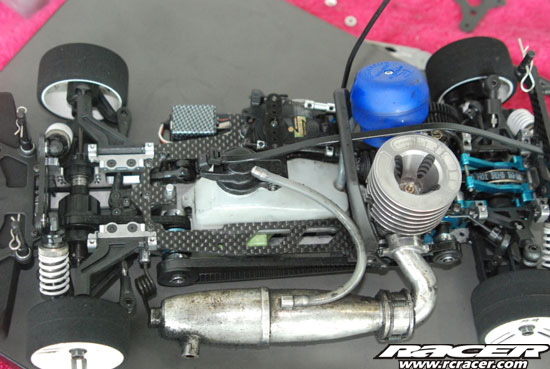 The final started with a commotion with pole man Jilles asking for a 10 minutes delay since the one way bearing broke in the warm up lap, which meant he was going to start from last position. But with a sensational start, it took him three minutes to close in to the leading pack of Surikarn and Meen, and for 15 minutes long the battle was on with the lead changing often due to the different fuel stops strategies, all tension was on the pit crew to make no mistakes. Jilles was driving with great tactics, knowing the final was long in the very high ambient temperatures and tyre wear would become a key issue. After 20 minutes it was clear that it was going to be Jilles' race, and only a technical problem could stop him taking the win.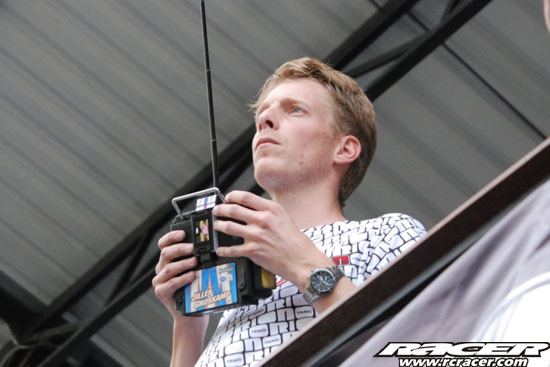 With three minutes to go Jilles pushed once more to set the fastest lap times of the race, and his flawless race without even a slightest mistake by him and the pit crew would end up in an advantage of seven laps to the followers, who were plagued by some technical issues as well issues at pit stops.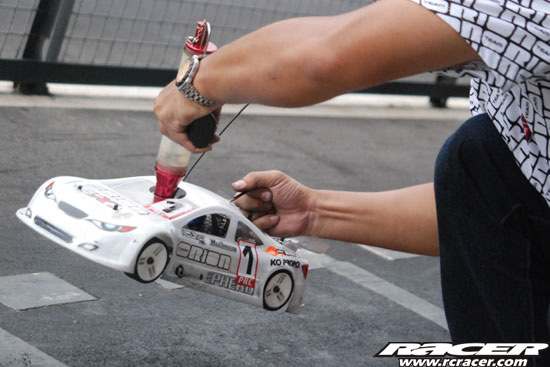 Congratulations go to Jilles and his pit crew, a great result of a great event; a great thank you to the organiser to have run such a great event with good fun, a great food buffet at the end and a very welcomed raffle with huge prizes made it an event to remember.
Jilles' equipment:
Team Orion Alpha .12 engine

Team Orion EFRA pipe

Team Orion fuel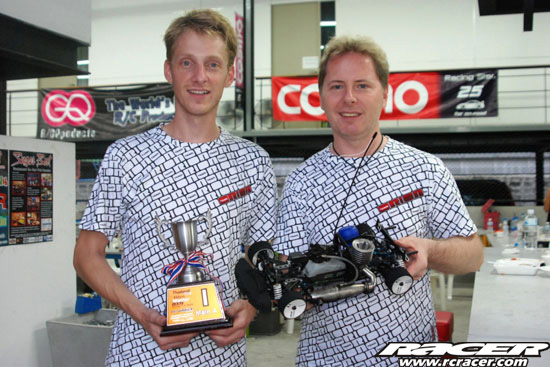 Source: Team Orion