Jon Hazlewood Re-Joins Team Xray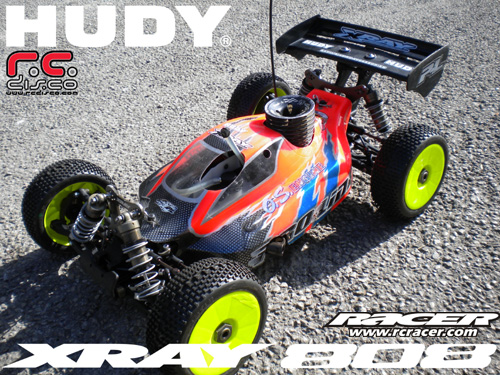 RC Disco and the UK Xray / Hudy team have welcomed Jon Hazlewood back into the fold at the end of the 2009 season – with all aims on a strong push for Xray in the UK and International events for 2010 and beyond. Jon has signed to run the Xray alongside our other recent signing Reece Sawyer and the rest of the UK Xray Team.
With multiple UK, European and World A Final results behind him, Jon brings great experience and speed to the team.  With the continued development of the fantastic 808 buggy and some excellent recent testing we are looking forward to great results and racing in the future.
Jon will be running the Xray 808 Buggy and using Hudy tools with his other sponsors RC Disco, KO Propo, Proline, Byron, Savox, and SMD giving him great equipment to keep him at the top of his game.
It seems Jon just can't be separated from his Xray for too long…. Welcome back Jon!!
Source: RC Disco