Latest Shells From East Coast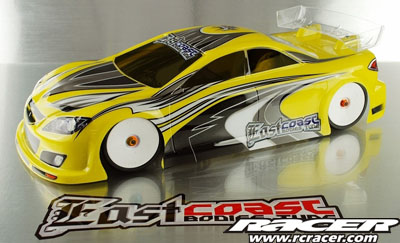 Schumacher Racing have some new on-road bodies available from East Coast Bodies Tune. Firstly a 2009 spec M Speed 6 190mm Touring body to suit the professional racing environment.
Pre-marked for easy perfect fit and proportions for 190mm.
Light & durable in .030 lexan regular and .025 lightweight.
Includes decal sheet, window mask and wing mounting hardware.
Bodies include three types of Pro Force Wing, High, Mid & Low down force.
Special design for multiple traction.
More choices for the driver to suit their driving style and enhance driving performance
Awesome Pricing
EC168M609 East Coast Body 2009 M-Speed 6 190mm £15.99
EC168M609L East Coast Body 2009 M-Speed 6 190mm (Light) £15.99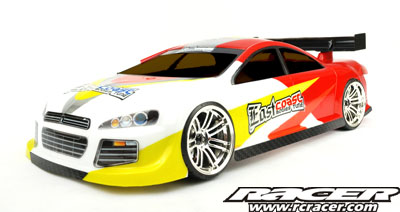 The Scirocco 1:10 GP 200mm bodyshell focuses on improving high speed handling for nitro racers. The newly developed three designs of rear wing allow you to select the best one to suit the track conditions.
EC168GP2A East Coast Body GP Scirocco 200mm £15.99
Source: Schumacher Racing