Vampire Lubes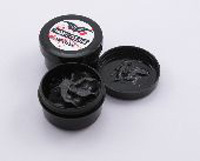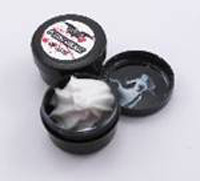 Here are some new products from Vampire Racing in the form of a range of specific lubricants and greases, essential for the correct maintenance of key areas of your RC car.
The range consists of five specific different greases, each supplied on its own re-sealable convenient small pot and comes in larger (5 gram) quantities than usually supplied by other brands.
The five types available are as follows:
VR3501 – Joint Grease (for driveshafts, CVD's etc, diff joints etc)
VR3502 – Gear Grease (for internal gearbox's and gears)
VR3503 – Ball Diff Grease (for applying to main diff balls)
VR3504 – Thrust Grease (for thrust race balls)
VR3505 – Shock Grease (for shock O-rings for a smoother operation and better oil seal)
All types are the same great price of just £4.50 (SSP)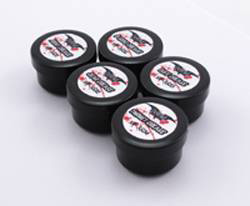 Also available is a special complete "Grease Set" which contains one of each of all of the five available types in a "one purchase" reduced cost special value bag.
VR3506 – Grease Set (5 pots) Suggested Retail Price – £19.99
All are in stock and ready for despatch now.
Look out for some more new and exciting releases coming soon from Vampire Racing.
Source: DMS/X-Factory UK