1:10 Off-Road BRCA Winter Open Championship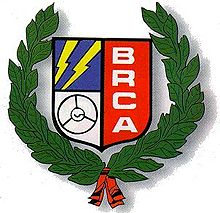 As you may have read in the 2009 AGM Minutes, the BRCA 1:10 Off Road Section are organising a new style event for January 2010. Whilst the exact format of the meeting is still being worked upon, this is a guide to give everyone a "heads up" on what is happening and generate interest.
This meeting will replace the National Indoor Regional Finals for 2010.
The meeting will be held over the weekend Jan 30/31st 2010 at the Worksop Indoor arena.
On each day (Sat 2wd – Sun 4wd) there will be three Reedy style classes.
Each day will be treated as separate events.
Reedy 'A' will consist of F1 drivers (max 40)
Reedy 'B' will consist of F2 drivers (max 40)
Reedy 'C' will consist of F3/4/5 Drivers (max 40)
No Driver can be 'downgraded'. Therefore, for example, if more than 40 drivers wish to take part in a class, driver 41 will become Reserve number 1, Driver 42 will become reserve number 2 and so on.
If less than 40 drivers apply for a higher graded class, then drivers may be promoted 'up' from the next level down i.e. if only 35 drivers apply for the F1 event, then F2 drivers may be promoted.
2010 Licence Grades will be the criteria to decide upon your class.
The intention is to have six points scoring Races for each class.
In the event that any class is undersubscribed, then that class MAY be reduced to 32.
The entry form for this event will be available shortly, along with details regarding the cost, where to send your entry etc.
Source: BRCA