Badger Rage Airbrush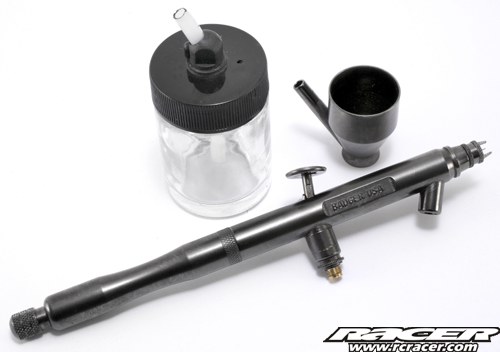 Badger have a long and illustrious history as a quality manufacturer of airbrushes. Their latest offering in the Renegade series is the Rage, a dual action, syphon fed 'brush.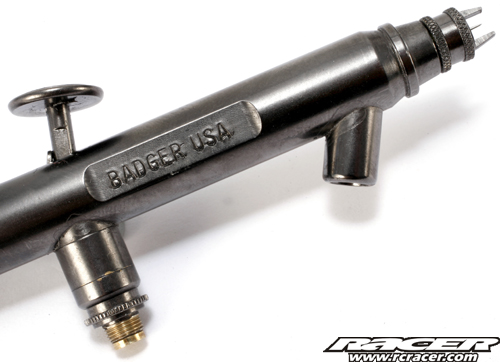 It features a nice gun metal finish which makes the product look classy and comes with a two-pronged crown design which gives a better view of the needle for fine detail work. The Rage comes with a .33mm tip which will be great for detailing using lexan paints although if you want finer, the Velocity and Spirit airbrushes are also available from Badger too which feature a .21mm tip.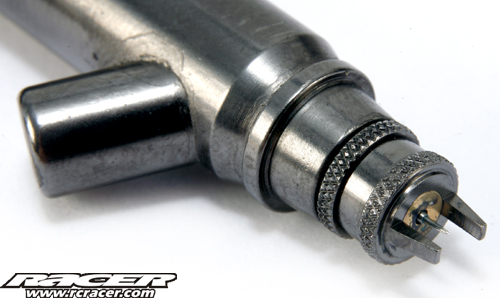 The Rage comes complete with its own sturdy carry case and also included is a paint syphon cup attachment and bottle. The cup or bottle also has the added bonus of being able to be fitted to either side of the airbrush to suit left or right handed operators. For availability in the UK, check out www.shesto.co.uk or worldwide, hit www.badgerairbrush.com. Look out for a full online review here on rcracer.com soon.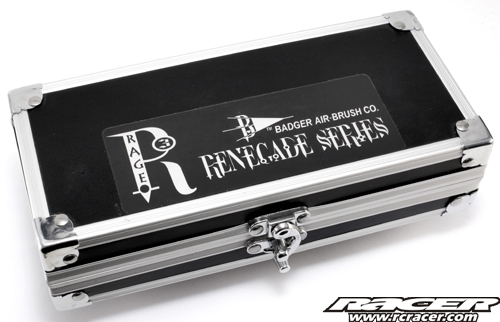 Badger Renegade Series 'Rage' Airbrush Features:
Type; double action, internal mix, syphon fed
Tip size; .33mm
Construction material: gunmetal plated brass
Part number: R3R Rage
Source: Shesto