Cavalieri Takes Both Titles In JBRL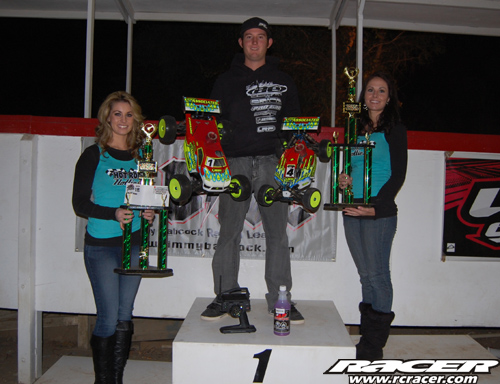 The Jimmy Babcock Racing League has become the premier racing series in Southern California consisting eight rounds of action at famous facilities like Thunder Alley in Beaumont, Revelation Raceway in Montclair and concluding at Hot Rod Hobbies in Saugus.
The opening event at Thunder Alley saw record crowds with over 350 entries for the one day event and entrants from as far as Canada in attendance. A foreshadowing of the series played out at this event with a battle between Associated's Ryan Cavalieri and Cody King. Throughout the series, Cavalieri and King battled for supremacy and the ever critical bonus TQ point. With seven round complete, the stage was set for a winner take all scenario at the eighth round.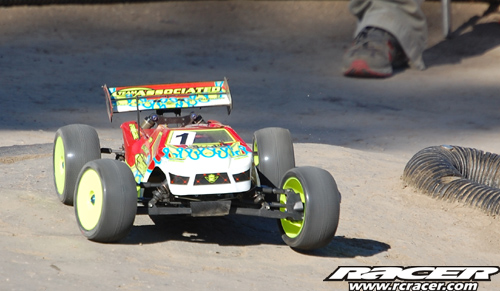 Heading in to the final round, Cavalieri had already sewn up the 1:8 Pro Truggy title but was tied with King for the 1:8 Pro Buggy title. With King securing the TQ position and bonus point, the pressure was on Cavalieri to win the A main event. A quick start from King made Cavalieri push hard to keep up, but as the race wore on Cavalieri ascended to the lead position and never looked back taking the victory at the final round and the overall 1:8 Pro Buggy title.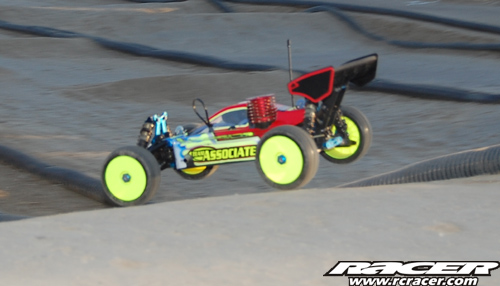 Team Associated believes that racing at events like the JBRL helps support our core customers. Look for the AE team at more regional events across the nation in 2010 and if you have an Associated vehicle, bring it by the pits and we'll be more than happy to assist in any way possible.
Link To JBRL Site & Results HERE
Round 1 Truggy Main Event Video HERE
*Photos courtesy of Aaron Waldron, R/C Car Magazine
Source: Team Associated