Hudy Universal Exclusive Set-Up System For 1:10 & 1:12 Pan Cars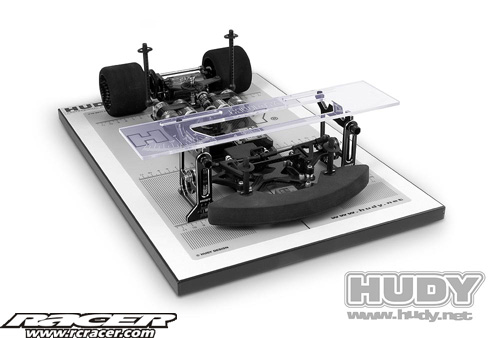 Hudy have a new premium-quality exclusive set-up system for 1:10 and 1:12 pan cars avilable. Ideal for super-precise measurement and setting of front camber, front toe, steering throw, and caster, it is backlash-free giving wobble-free mounting of the fully ball-bearing equipped set-up stands (6 high-precision ball-bearings) ultimately giving ultra-smooth, ultra-precise movement and operation.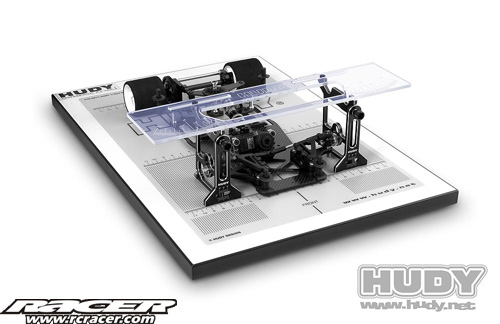 The set-up stands are CNC-machined and hard-coated in high-grade aluminium. All components feature precision engraving for instant, reliable readings and also includes handy set-up nuts for quick assembly/disassembly. Delivered in handy foam packing for comfortable and safe storage and transport.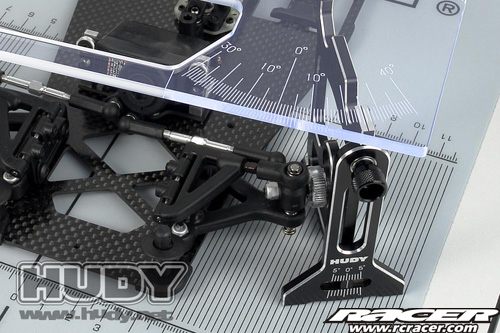 Premium-quality exclusive set-up system for 1:10 and 1:12 pan cars
Super-precise measurement and setting of camber, front toe, steering throw, caster
Includes handy set-up nuts for quick assembly/disassembly
Backlash-free, wobble-free mounting
Fully ball-bearing equipped set-up stands (6 high-precision ball-bearings)
Ultra-smooth, ultra-precise movement and operation
CNC-machined, hard-coated high-grade aluminium set-up stands
CNC-machined, tough acrylic plastic toe/steering plate
Precision engraving for instant, reliable readings
Delivered in handy foam packing for comfortable and safe storage and transport
109405 Hudy Universal Exclusive Set-Up System For 1:10 & 1:12 Pan Cars
Source: Hudy