Japanese LRP Homepage Now Online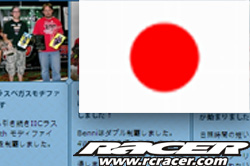 LRP have launched their Japanese LRP homepage, a move by them to thank their Japanese customers for their trust and confidence in the LRP brand. Japan represents something very special to LRP, the company feel closely connected in friendship to their Japanese customers. This is exactly what LRP aim to return by launching the Japanese homepage.
LRP's appreciation and special thanks go to their Japanese distributor Hit Corporation – Thank you for this great and successful corporation and all the years that will follow.
Source: LRP