Keven Hébert & TC5R Take Home Biggest Prize at IIC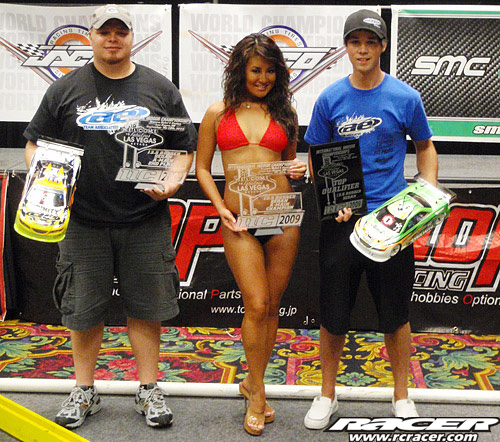 What: 5th Annual International Indoor Championships
Where: The Riviera Hotel, Las Vegas, NV
When: September 10-12, 2009
The 5th Annual International Indoor Championship (IIC), presented by Scotty Ernst, was hosted over the weekend of September 10-12 by the Riviera in the heart of the Las Vegas strip. With 90 entries in the class, Team Associated/Reedy's Keven Hébert took his TC5R to the top qualifying position and eventually the "A" main victory in the ultra-competitive 13.5 Rubber Touring Car category.
Hébert was on a mission to add to his impressive career resume by setting the fastest time each time he was on the track. With challenges from World Champion Andy Moore, multi-time Reedy Race and National Champion Barry Baker, the young Associated star stood up to the pressure and claimed the top qualifying position. Joining Hébert in the A main event for Team Associated was Josh Hohnstein.
As the tone sounded for the main event, Hébert jumped out to a lead that would never be challenged. Waiting in the catbird seat, Hohnstein took advantage of a tangle between Moore and Baker and jumped in to second position. Three minutes later, Hohnstein had Moore all over his back door and never cracked; even making a clean pass back on the World Champion after a wide corner. With Hébert on a victory lap, all Hohnstein had to do was drive around traffic to claim the top two podium positions for Team Associated.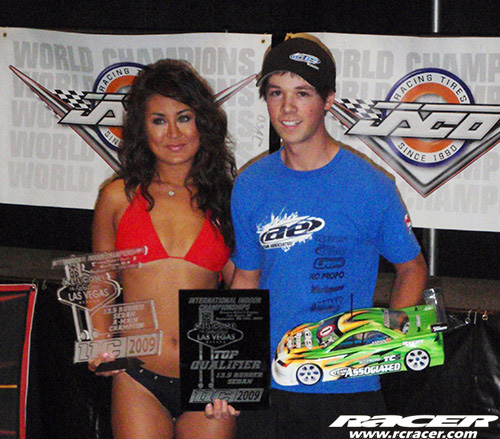 This win for Hébert tops his resume for race victories, but wasn't unexpected as the Canadian standout has multiple runner-up positions and podium finishes against some of the world's best. As an IIC champion, Hébert has to be the odds-on favourite for the ultra-competitive Grand Slam Series that takes place over the winter months in the Mid-East Continental United States.
Products Used By Keven:
Team Associated TC5R (#30105)
Reedy 5000 35C LiPo (#709)
LRP SPX Spec Speed Control (#LRP80400)
Source: Team Associated