LRP Stickpacks Now Available With Different Connectors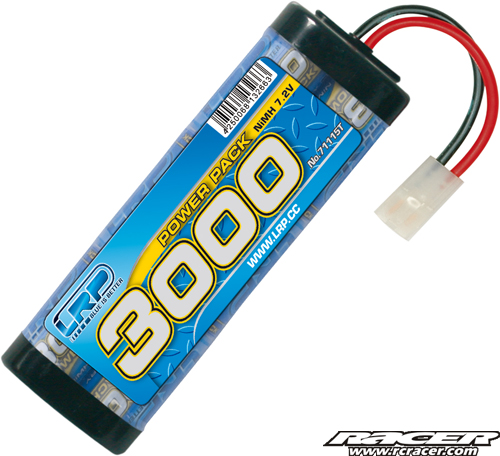 The new LRP-Stickpacks represent a completely new generation of NiMh batteries.
The new power packs feature higher capacity, outstanding power delivery, lower internal resistance and a completely new and stylish design. The packs can be used in all RC Racing applications.
All battery packs are supplied pre-assembled and ready to use including connectors. Only LRP single-cell shrink wrapped cells are used in each LRP Stickpack. Each cell has passed the LRP quality control and durability tests before it becomes a LRP stickpack.
Only high-quality LRP cells are used in LRP stickpacks – BLUE IS BETTER!
Click HERE for detailed product information of the new LRP Stickpacks.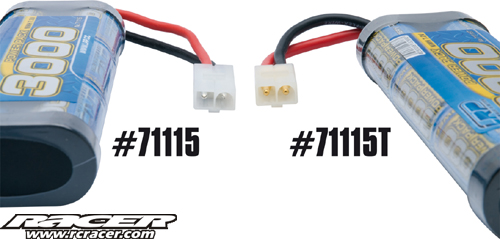 To meet the special demands of each customer, LRP offers the new power stickpacks with different kind of battery connectors.
LRP presents a world's first: The Power Pack 3000 is now exclusively available at LRP, also with 2mm gold connectors. The cells are exactly of the same quality as the common packs – all of excellent performance advantages and the features of the new Stick-Pack series.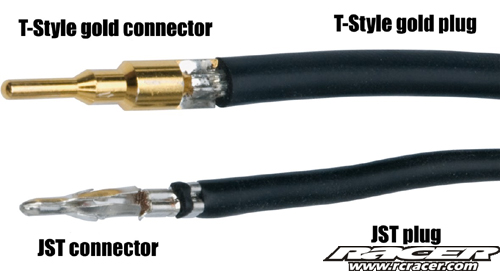 The new revolutionary feature of these packs is the 2mm gold connectors inside the Tamiya connector. The internal resistance is thereby significantly lower; supported by the thicker 3.3mm² wire. In addition the gold connectors are soldered and not clamped onto the wire. The highlight of these top features for the power packs with gold connectors are reliability, robustness and long life time. As only the inside of the connector has been changed, these new packs are compatible with all other Tamiya-connectors.
The means, the 71115T Power Pack with T-style gold connector can be used and connected directly also when the connector on the other side, e.g. at the speed control, only has a normal Tamiya style connector as standard.
71115T     LRP Power Pack 3000, 7.2V, 6-Cells NiMh Stickpack with T-style Low Resistance Gold connector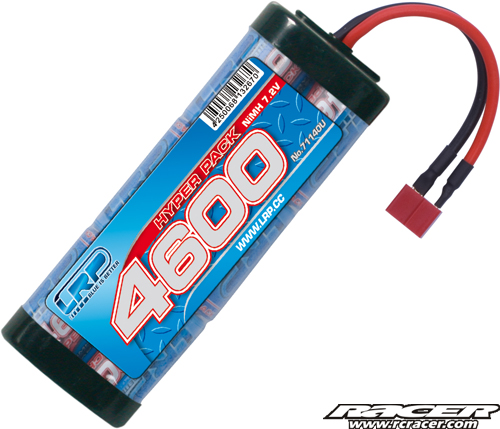 Improved quality and more power at the same price – now also with US-style connectors. The Hyper Pack 4600 is now exclusively available by LRP with US-style connector. Owners of various different HPI cars, for example the E-Firestorm, that uses a speed control with Deans-connector, can now uncomplicated take advantage from the outstanding performance of the new LRP packs.
71140U       LRP Hyper Pack 4600, 7.2V, 6-Cells NiMh Stickpack with US-Style connector
Source: LRP