Mobers Dominates EPS Round Two In Belgium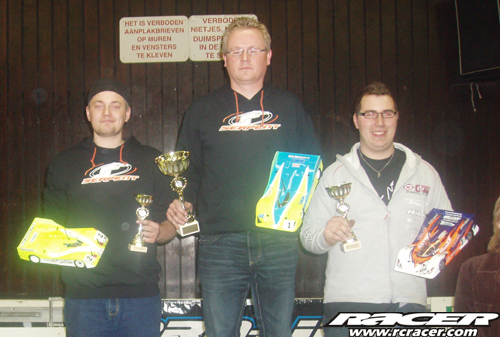 Markus Mobers reports on round two of the European Pan Series
On 21-22 November, the second race of the European Pan Series took place in Zwevegem, Belgium. When I arrived there, we found a nice sports hall with a cool looking layout. I took the free practice on Friday to get to know the track. First time out on the track, I noticed the track was very bumpy, so I had to soften the centre damping. I made the oil thinner and went to softer springs.
The Serpent S120 cars, both the link and T-bar car, worked a lot better after the changes, so I could concentrate on tyre and bodyshell choice.
Saturday morning saw two more controlled practice runs and the traction on the freshly laid track increased more and more. I simply went little down with the tyre diameter to prevent traction rolling. Further I changed to a Blackart 002 Audi shell in both classes.
Qualifying went really well, although I had to skip some runs due to running both classes. In Modified I TQ'd two laps clear of Loic Jasmin and Robin H'hondt. My Serpent prototype link car was so good on the bumps. Also I made the fastest lap of the event with a 9.71, which was three tenths faster than anybody else.
In Superstock I also TQ'd with a big margin. Second was my young and talented team-mate Jan Asmer, closely followed by fast Belgian driver Oliver Bultynck. Also in the A-main was Bart Loomans, our Serpent Benelux distributor who keeps improving his 1:12 skills. I was the only one who drove a lap below 10 seconds.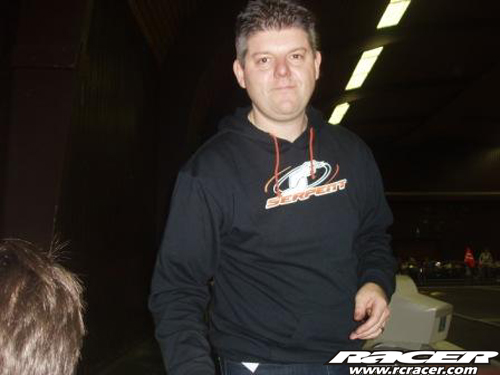 All finals went great, although there was a lot of hectic racing and crashes in the Superstock mains. I won all finals and took the overall win in both classes.
In Superstock Jan Asmer was a little bit unlucky, his Serpent S120 car was working very well, but he was struggling with his electronics. At the end Jan had to let Oliver Bultynck by for second place, but still the young German finished in a great third position.
I would like to thank the MRCZ club for a well organised race and we are looking forward to racing there again next year again. Next EPS race will be at the famous MACH Heemstede club in January, so place your entry now!
Scroll down for more images from the EPS round two
Source: EPS Races