RB Limited Edition Buggy Engine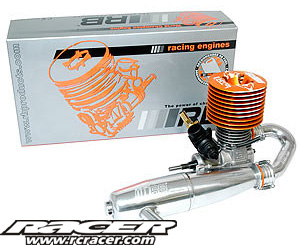 As many drivers are looking for the best balance between price and quality, RB decided to make an engine combo without any compromise on the performance, quality and reliability but with a very interesting price. Its name: The Limited Edition 1. This 3,5cc buggy motor is a 5 port engine with a bi-turbo crankshaft, lightened cooling head and turbo combustion chamber.
This engine comes with RB homologated in-line pipe and compact manifold.
Quantity limited to 300 pieces worldwide.
E01009-S5BT     RB Engine LIMITED EDITION 1 + Polished In-Line Pipe Set
Source: RB Products