Team Associated RC8T Factory Team Championship Edition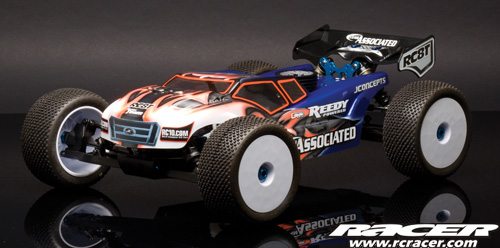 After TQ'ing all four rounds of qualifying, Team Associated's RC8T Factory Team kit took first place at the 2009 ROAR Nationals. Driven by Ryan Maifield and powered by the Reedy 121VR .21 competition engine, the RC8T performed as it was designed to and brought home the big win.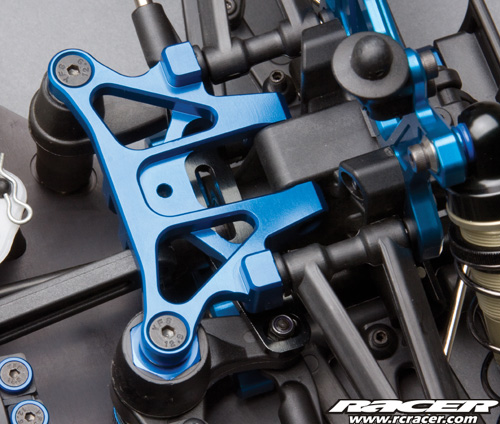 Inspired by this achievement, Associated is proud to introduce the RC8T Factory Team Championship Edition Kit. The RC8T CE kit has added many new features to the original RC8T that make it an even more potent race machine. Improved strength, durability, rough track handling and overall performance are all qualities built into the RC8T CE making it the most competitive Team Associated truggy to date.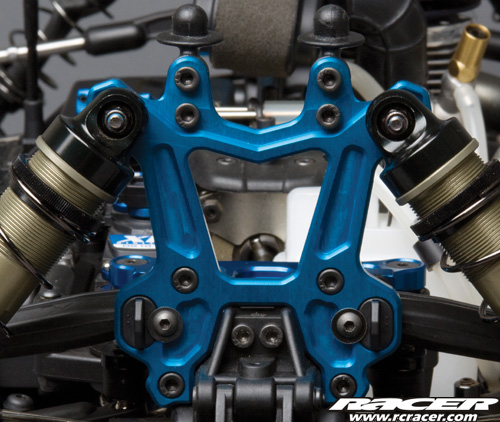 RC8T Factory Team Championship Edition Kit Features:
Pre-assembled shocks, diffs and turnbuckles with Factory Team shock and diff fluids included.
Factory Team 16mm "Big Bore" threaded, hard-anodised shocks feature heavy-duty 4mm TiN coated stainless steel shock shafts for durability and reduced stiction.
Updated 5mm 7075 blue aluminium shock towers with additional rear camber link options.
Revised front upper camber link assembly allows for easier adjustments and maintenance.
7075 blue aluminium suspension mounts key into chassis for maximum durability.
Moulded bushings allow for easy adjustment of caster, rear toe-in, rear anti-squat, and front kick-up.
Updated steering geometry for more consistency and reduced bump-steer.
Moulded composite radio tray includes optional forward placement battery box for increased corner speed.
Moulded composite front and rear chassis braces for increased chassis response.
Blue aluminium narrow hex adapters with pin retainer clips and nylon locking wheel nuts.
JConcepts Punisher body features a low profile design for a lower C.G., improved air flow and quicker refuelling.
JConcepts Illuzion wing pre-drilled for RC8T.
JConcepts tyres and foam inserts.
Three aluminium clutch shoes with full sets of 1.0mm and 1.1mm clutch springs.
Factory Team 7075 blue aluminium one-piece top plate.
Lightweight 3mm 7075 hard-anodised chassis.
4.30:1 ratio gearboxes with a 14T clutch bell and 54T spur gear.
Heatsink brake discs with "FFC" Free Float Caliper brake system eliminates unwanted brake drag.
Two-piece split-centre diff mount allows easy access to the centre diff.
3.5mm light CVA drivetrain with full ball bearings.
Rear moulded CVA boots to keep dirt and mud out of rear joints.
Lightweight engine mounts.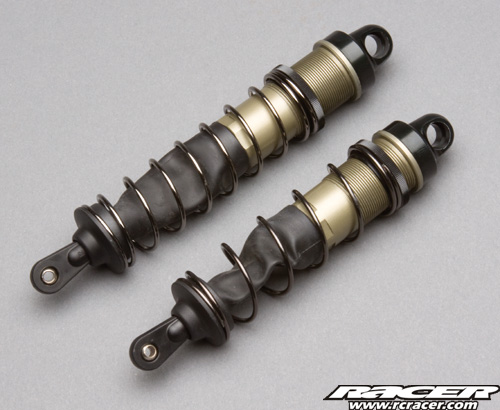 RC8T FT CE Specifications:
Scale: 1:8
Power : Nitro
Length: 555mm
Width: 410mm
Track: 346mm
Weight: 4230g
Wheelbase: 375mm
Internal Gear Ratio: 4.30:1
Drive: 4WD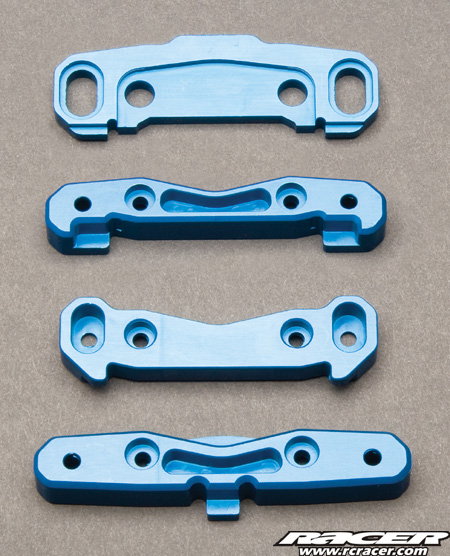 80912    RC8T Factory Team Championship Edition    MSRP: $899.99    Available: Dec '09
Source: Team Associated