Team Epic and Trinity From X-Factory UK

X-Factory UK mentioned back at the end of August that they had been appointed as the new official UK distributor for Team Epic and Trinity racing products from the USA and we are now proud to release their full UK trade price list and product updates.
X-Factory UK plan on sending out several releases on the Trinity and Team Epic products in the near future to cover all the key areas of products that they encompass in their huge range. In the meantime here is a brief taster of what is now available from Trinity and Team Epic…
Trinity are famed for their brushed motors of the late 90's, some of the fastest ever known to RC and their very latest brushless creations are no exception. Below are just some of the most popular offerings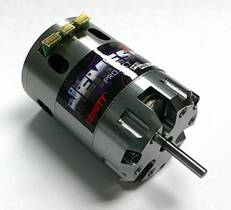 Trinity Nemesis Brushless Modified Motors – 4.0 Turn To 8.5 Turn Inclusive (Coming Soon)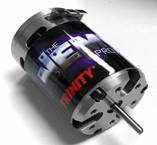 Team Epic DUO 2 Spec Dyno Tuned Brushless Motors – 10.5, 13.5, 17.5 And 21.5 Versions

Team Epic DUO 2 Platinum Edition Brushless Modifieds – 4.0 turns To 8.5 Turn Inclusive (Coming Soon)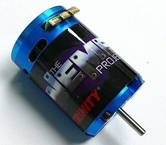 Trinity Nemesis Spec Brushless Motors – 10.5, 13.5, 17.5 And 21.5 Versions
The full range of brushless accessories are also available, including tuning rotors, sensor wires, Heatsinks and more. There is still a huge range of brushed 27 turn, 19turn, Budget modified, Micro and Rock Crawler motors too…
Team Epic and Trinity are also well known for their batteries, ranging from Sport NiMh packs through to some of the most powerful 40C LiPo race packs on the market today. Available for 1:10 scale down to 1:18 scale as well as starter box batteries, receiver packs and even all new technology LiFe receiver packs too. Here are some of the most popular batteries from Team Epic and Trinity.
Trinity and Team Epic are also hot in the electronics market with items such as the I-Balance LiPo charger and I-Gauss brushless rotor tester.
Now you could think that Team Epic and Trinity are only interested in electric racing…..well you would be wrong! They have a range of performance minded Ex-Tech Nitro engines (made by Sirio), pipes and nitro accessories too.
To compliment the range is a huge selection of everyday items such as Pit Gear, Hauler Bags, Shock Oils, Lubricants, Tyre Additives, Optional Parts, Electrical Accessories, Car Stands, Tools and much, much more besides…here are just a few again to whet your appetite.
| | |
| --- | --- |
| | |
| | |
| | |
| | |
| | |
| | |
| | |
For more information please either visit www.teamepiconline.com or www.xfactoryrc.co.uk
All products available in the UK now from stock and if you require any more information about this exciting range of products, please don't hesitate to contact the X-Factory UK sales team as soon as possible.
Source: X-Factory UK