X-Factory UK/Team Epic New Product Preview

Team Epic is the new name of Trinity and it is the brand that the vast majority of new and latest releases are channelled through. The range includes some of the latest LiPo racing and recreational battery packs, the newest (and fastest) brushless motors, brushed 27 and 19-turn motors, budget modified motors, the unique "I-Gauss" brushless rotor tester, tyre additive and of course Epic pit gear and apparel too.
Motors
The most popular of the motors in the Epic range are the DUO 2 modified and stock spec versions.
The latest modified offerings are the "DUO 2 Platinum Edition". Based on their DUO 2 ROAR stock versions these motors have proved ultra successful already over in the USA, winning everywhere they go. They are also now available here in the UK too. Even with the great performance that they offer, the price is still well below that of many other leading UK brands. They are currently available in 6 different winds.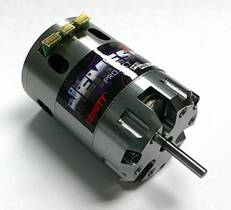 Epic DUO 2 Platinum Edition Brushless Modifieds – 4.0, 4.5, 5.5, 6.5, 7.5 and 8.5 turn available UK RRP just £79.99
Another extremely popular range is the "DUO 2 Stock Spec" motors. These motors are some of the very fastest on the track at present in all 10.5 and 13.5 classes. They have been sweeping up most major titles in the USA for some time now and once more are now available here in the UK. Each motor is colour coded to represent its wind and every one is individually "Dyno tuned" to produce specs on RPM, Efficiency, Power and Torque. All motors have been submitted to the BRCA for homologation for the 2010 season and are expected to be added to the very next homologation listing.
Four winds are available – 10.5 (Gold), 13.5 (Blue), 17.5 (Red) and 21.5 (Black) – UK RRP £74.99
Also available is a new range of Mini Monster – Micro Motors to suit popular mini trucks and crawlers such as those by Traxxas or Team Losi. Available in two winds, a 33 turn High Torque version and a 22 turn High RPM version.
Mini Monster – high torque and high RPM mini motors – UK RRP £23.99 (each)
Epic also offer a superb range of budget 540 size modified motors called "Intense". They are available in eight great winds (all in doubles), ranging from 10 turn to 19 turn. Each motor features fully adjustable timing and is ballraced too, all at a great bargain price.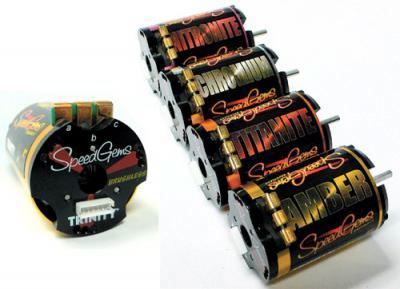 Epic "Intense" budget modified motors – 10, 11, 12, 13, 14, 15, 16 or 19 turn – UK RRP £25.99
Epic also offer brushed motors for the 27 and 19 turn forms of racing which are still popular in many areas of the country. Both motors are "extreme" versions which are not necessarily designed to conform to BRCA rules but more for ultimate performance.
The "XX Stock Pro" is a highly tuned 27 turn stock motor which comes ballraced standard.
The "Epic Outlaw" is a 4 magnet binary, 19 turn super stock motor.
Epic Outlaw 19 turn – UK RRP price £37.99 and XX Stock Pro 27 turn – UK RRP price £39.99
Batteries
Epic are also well known for their batteries, ranging from Sport NIMH packs through to some of the most powerful 40C LIPO race packs on the market today. Available for 1:10 down to 1:18 and even the all new Li-Fe technology receiver packs too.
The most popular batteries from Epic are their top of the range 40C competition LiPo's. Available in two versions – the first is with normal 4mm banana type connectors the second is with a pre-wired Deans plug. These boast 5000mah of capacity and combined with the genuine 40C output deliver unstoppable amounts of power. Both versions have been submitted to the BRCA for anticipated approval for the 2010 rules. Don't be led to believe that you "have" to spend £100 to get the best LIPO's available today, since Epic prove that you don't…
Epic 40C competition spec hardcase LiPo – UK RRP price £79.99
Epic have also just released two all new Monster Trak-Pak LiPo packs aimed purely for the recreational user or basher. Each pack is hard cased and pre-wired with heavy gauge silicone cable and a pre-installed Traxxas connector to fit straight into the popular range of Traxxas vehicles. Available in either 2700mah or 5300mah versions, these are sure to be popular and very cost effective too.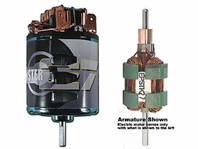 TEP2004 – Monster Trak Pak 2700mah 20C sport LiPo – UK RRP £43.99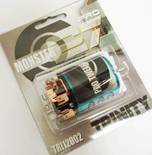 TEP2005 – Monster Trak Pak 5300mah 20C sport LiPo – UK RRP £79.99
For the Traxxas range of mini vehicles such as the Mini E-Revo or Mini Slash, Epic have also released this powerful 11.1volt LiPo pack with 1600mah of power and a 25C rating. Fitted as standard with the Traxxas connector and will fit directly in the space designed for one 7.2 volt NiMh battery. This is an easy upgrade to instantly add extra horsepower to your Traxxas Mini.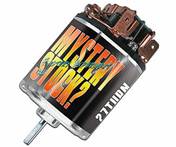 Epic 11.1volt – 1600mah – 25C mini Traxxas LiPo battery – UK RRP £39.99
There is also a range of budget priced NiMh entry level battery packs ranging from 1500mah to 3000mah in capacity.
1500+ stick NiMh battery pack – UK RRP £14.79
3000+ stick NiMh battery pack – UK RRP £27.65
"Dreadnaught" twin 3000mah battery packs (2) – UK RRP £47.99
Also available soon from Epic is this LiFe technology based 1:12 receiver pack battery, a must have for extra duration in those long circuit races.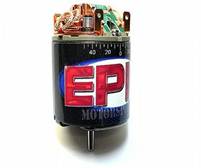 LiFe 220mah 6.6volt receiver pack (1:12 scale) – UK RRP £20.99
Finally in the battery section, Epic also have some Low Profile 4mm gold plated bullet connectors. The recessed head allows you to easily solder your wire at a 90 degree angle to avoid low bodies or chassis components. The connectors are a very snug push fit and have a far superior contact then most other popular 4mm plugs available at present resulting in less resistance. Available in three options.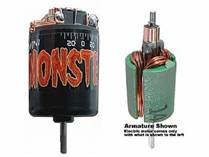 TEP2500 – 1 male and 1 female – UK RRP £2.19
TEP2501 – 2 males – UK RRP £2.49
TEP2502 – 2 males and 2 females – UK RRP £4.35
Electronics
Epic are also hot in the electronics market with the all new "I-GAUSS" brushless rotor tester.
The key item in most brushless motors is the rotor and if it's magnetic strength deteriorates your motor will lose bottom end power, resulting in hotter running temperatures and even possible failure. The I-Gauss allows you to monitor your rotors and indeed compare a selection of them to allow you to fine tune your brushless motors performance by selecting the correct rotor to meet your needs.

TEP3000 – "I-Gauss" rotor tester – UK RRP £109.95
Pit Gear – Accessories, Fluids etc.
To compliment their range is a huge selection of everyday items such as Pit Gear, Hauler Bags, Tyre Additives and Lubricants. Here are some of the key items.
Epic Pit Pad – helps keep you pit space clean and tidy, easy to clean and a lipped edge helps prevents unwanted parts or tools reaching the floor.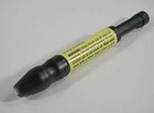 TEP9000 – Pit Pad workbench cover – UK RRP £7.99
Sticky Fingers – odourless tyre additive for indoor use, suitable for rubber or foam tires (contains NO wintergreen). Comes in a large bottle which features a dauber cap for easy, no mess tyre application.

Sticky Fingers – odourless carpet tyre additive – UK RRP £8.69
Epic also have a nice range of clothing and pit gear including Epic Logo white t-shirts, hauler bags and transmitter bags. The 1:10 off road suitcase is great for transporting your buggy back from the racetrack when covered in dirt without getting it everywhere in your real car!
TEP1716 – Epic transmitter carrying bag – UK RRP £29.99
TEP9010 – 9014 – Team Epic logo white T-Shirt (M-XXXL) – UK RRP £16.99
TEP1701 – Epic 1:10 off road suitcase – UK RRP £23.99
If you require any more information about this exciting range of products, please don't hesitate to contact the X-Factory UK sales team as soon as possible.
Source: X-Factory UK