Dyna-Glow Starter From Dynamite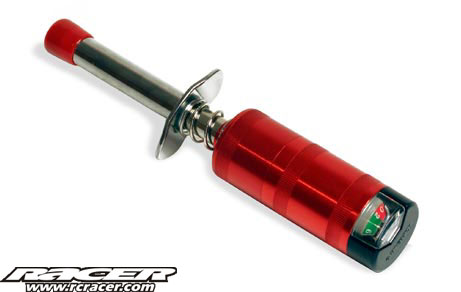 Dynamite offers a wide variety of Dyna-Glow glow drivers to make sure there's a spec available for each differing type of application. For power, you can choose a version that uses either a "C" or "D"-size alkaline battery or a rechargable version that available with or without an overnight wall charger. The Metered Locking glow drivers let you easily see if the Dyna-Glow is drawing a current when attached to the glow plug.
Each Dyna-Glow glow driver features a durable red-anodised aluminium case. The Sure-Lock glow plug attachment secures the Dyna-Glow around the body of the glow plug for hands-free starting. The contoured Comfort-Grip finger clip makes installing and removing the Dyna-Glow easy and virtually slip proof.
DYN1935    Dynamite Metered C Size Alkaline Battery Glow Driver    RRP £15.50
Source: Horizon Hobby UK