Green Compound XBT 1:8 Buggy Tyre From Losi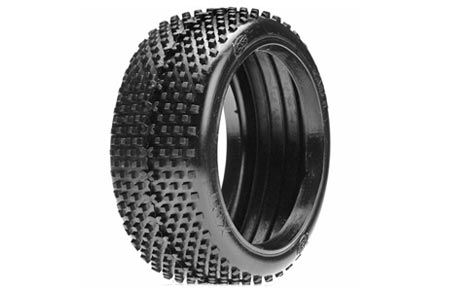 Losi's Green compound 1:8 XBT Buggy Tyre with moulded inserts offer maximum traction and durability on a wide range of track conditions. The green compound is the softest compound available from Losi, and provides increased traction and consistency. Very comparable with some of the top-tyre compounds available, it should be used when maximum grip is required.
Green works best in cool/damp conditions, but is versatile enough to work well in dusty conditions too. The specially designed inserts are lightweight, provide a consistent firmness and have a better balance.
XBT Tyre Features
Green compound has outstanding wear properties for long life
Better bump handling in slick/rough conditions
Suitable for a wide range of track/atmospheric conditions, especially wet, dry, hot and cold
Included moulded inserts are lightweight, provide a consistent firmness, and have a better balance
A7763G   1:8 XBT Buggy Tyre, Green with Moulded Inserts (2)   RRP £12.99
Source: Horizon Hobby UK