How To Cut Fuel Tank Openings
Have you ever tried to refuel a nitro buggy or truck with the body on? Nearly impossible if the body hasn't been cut out in the side window or windscreen to access the fuel tank cap. We show you an easy and accurate way to make some nice openings.
It is quite usual that the body shells supplied with kits do not come pre-cut in this area but even many of the so called Ready-To-Run cars, buggys and trucks come without openings for carburettor needles or the fuel tank cap. We are often asked how we achieve nicely made cut-outs and with this 'How To' we show you how.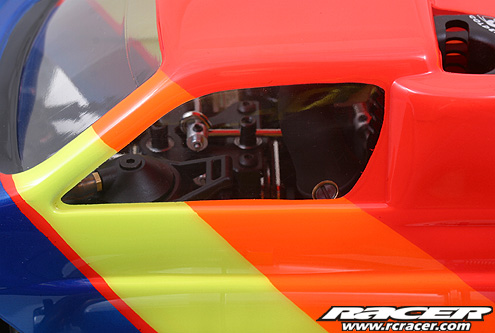 The closed windscreen and side window of this Jammin CRT.5 covers the fuel tank cap as well as the carburettor's needles. The closed openings also deflect cooling air from the engine.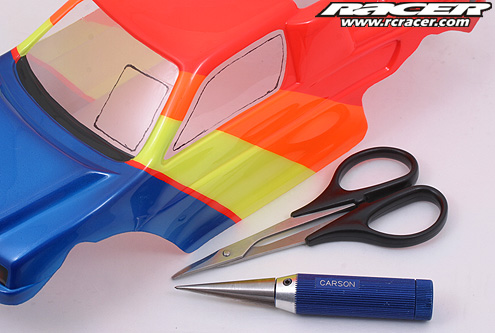 If there are no cut lines on the body mark sensible ones with a permanent marker. On this truck body we want to cut the area in front of the fuel tank as well as the side window. If you race at sanctioned race meetings read the rules carefully as often these openings have limited diameters.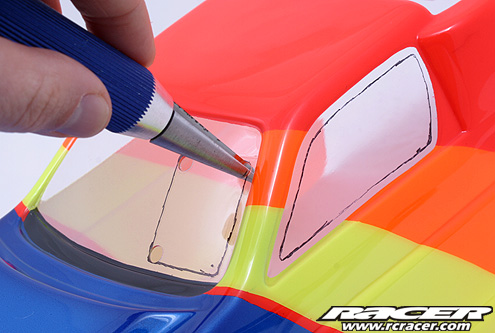 If you pre-drill the edges of the openings with a body reamer it's easier to achieve a nice look and round edges that help prevent the body from cracking in these areas.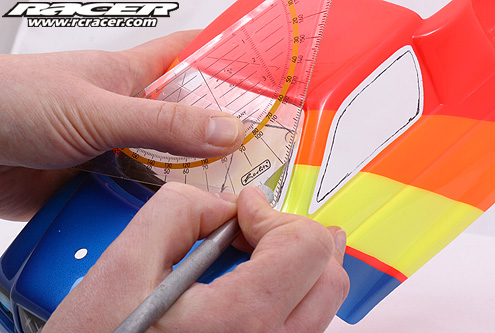 When you have drilled the edges start with the first cuts. Be extremely careful when using sharp X-Acto knifes or scalpels! Ask for help if you are not sure how to cut correctly.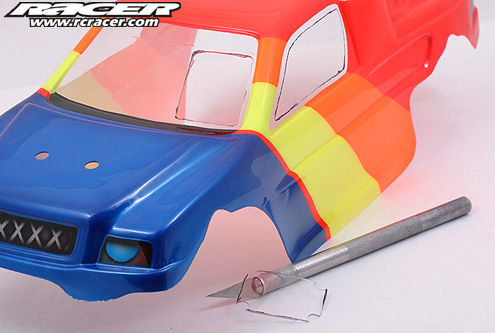 The first opening has been cut out. Now we go for the side window.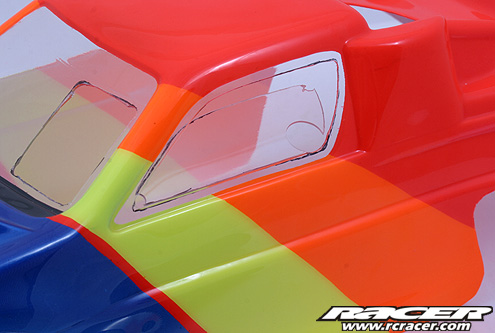 Three holes are enough to pre-drill the side window. You can also use a Lexan scissor to cut the openings if you do not wish to use a knife.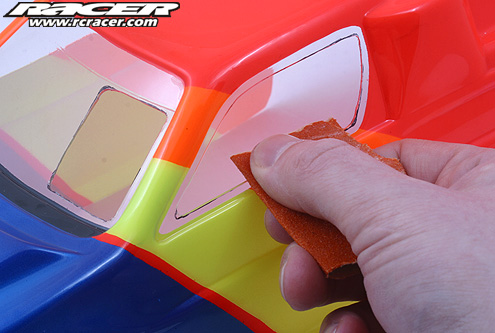 Now clean the cuts with a file, sand paper or a knife. Make sure no sharp edges are left that could cut your skin while refueling.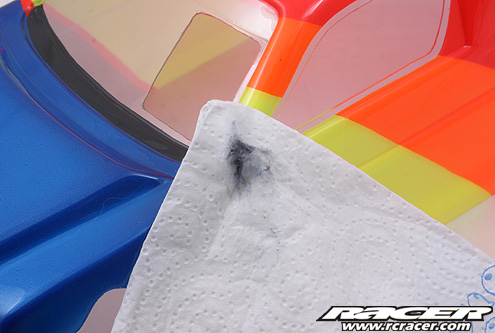 Use denaturated  alcohol or motor cleaner to remove the remainder of the markings.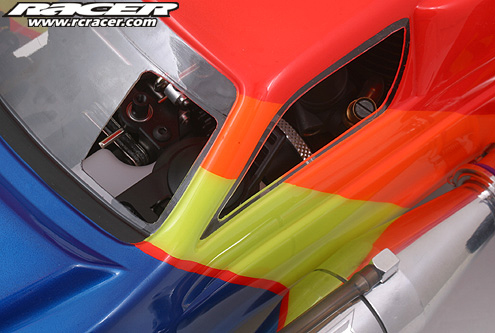 Two nice and accurate openings in the body – can you ask for more?