Hudy Flywheel Puller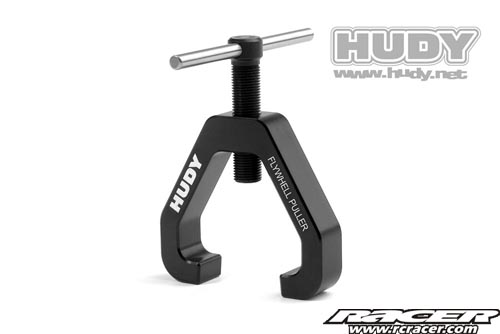 The Hudy Flywheel Puller may be used for the easy and safe removal of nitro engine flywheels. Without a proper tool such as the Hudy Flywheel Puller, it may be difficult to remove an engine's flywheel without damaging the flywheel and/or marking the engine crankcase.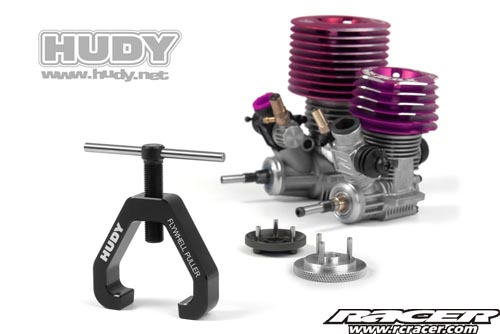 The CNC-machined flywheel puller body is made from hard-anodised aluminium and additionally black-anodised with laser engraving. Fits flywheels used in RC competition engines (.12, .21, .25). The central fine-pitch steel screw with handle makes flywheel removal easy, with little effort.
Highly recommended for all nitro racers.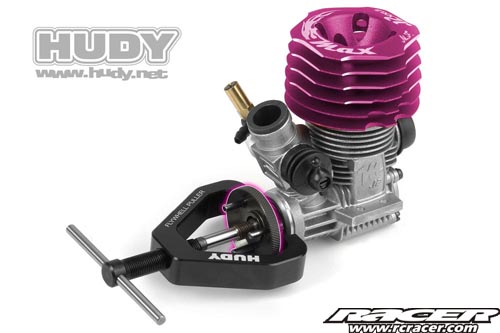 CNC-machined flywheel puller
Fine-pitch steel screw with handle
Black-anodised aluminium
Hard-anodised surface for extraordinary lifespan
Laser engraving
Easy, safe, damage-free flywheel removal
Fits flywheels in competition engines (.12, .21, .25)
Highly recommended for all nitro racers
107030     Hudy Flywheel Puller
Source: Hudy