LRP TCM 2010 – New Action-Packed Racing Format!
The LRP TCM 2010 will see a number of different changes that promise to give everybody more action packed racing! LRP will present you a completely new racing format that will give all the drivers and spectators a fantastic show and a racing experience you have never had before…
LRP are constantly looking for ways to improve the racing show and increasing the interest for all the worldwide drivers, as well as for the huge crowd of spectators that fills the hall to witness some great racing action. They have listened to the wishes of improvement of from the drivers. The most important request from our participants include; increased track time, less waiting between runs, the possibility for heat re-seeding and a new cool main racing format. Based in this input LRP have done the improvements and can now present a completely new racing schedule for all of you.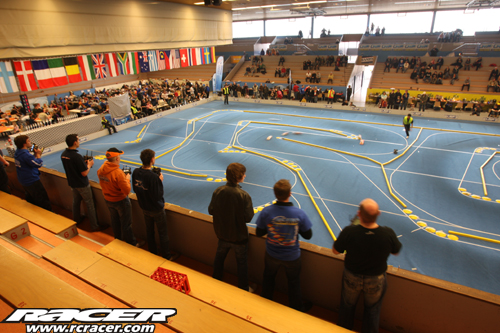 The following completely new changes are incorporated into the racing format for 2010 TCM:
New Time Schedule – Practice starts earlier at 13.00 and includes all classes, including all LRP-HPI-Challenge class together with Masters class.
New Friday Practice Format – four rounds of five minute practices in heats for all classes, including LRP-HPI-Challenge. Rounds three and four will be timed and used for re-sorting the heats going into qualifying. The best five consecutive lap times will be used for the re-seeding. All practice will be run and finished on Friday.
New Qualifying Format – five rounds of qualifying – two to count by points. All qualifying rounds will be run and finished on Saturday.
New Final Format – two under-finals for all classes, from B final and down.
New Bump-up system – fastest time of the driver from the lower finals gets the last spot on the A-main grid.
A-Final Shoot-Out Time! – All A-mains of all six classes will be run one after the other for a big A-main showdown, directly after the two lower finals have been completed for all classes, and our bump-up driver is announced. Giving the spectators a real exciting final showdown and the drivers three hours of demanding A-main racing action.
Less Entries – The maximum entry list is cut down this year from 27 heats to 19 heats, ensuring LRP can offer all attending racers more track time, less waiting and more fun!
Racing ends earlier on Sunday – As many of our racers have a long way to travel, the racing will stop at 17.00 on Sunday afternoon giving everybody a little more time to enjoy the price giving ceremony.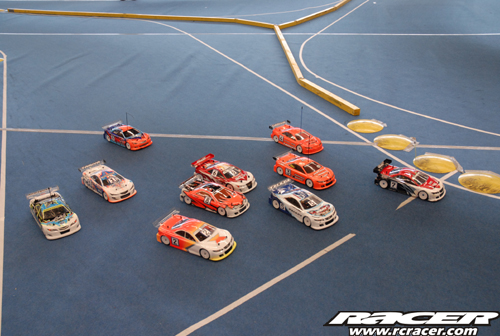 This new format gives the racers more track time and more action packed racing than any other TCM before. Drivers and fans,start looking forward to one of the biggest and most popular touring car races worldwide!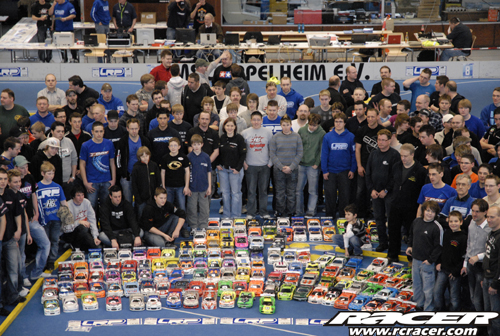 Deadlines, Classes and TCM homepage
Drivers and fans can start to look forward to one of the biggest and most popular touring car races worldwide: 26th – 28th March 2010 in Eppelheim/Germany (near Heidelberg)!

In the following classes the participants will be battling for the victory:
Masters Class TC Modified
Open Stock Class (LRP 13.5T Brushless / LiPo)
In 2010 both classes will for the first time at the TCM, only allow LiPo batteries to be used
Furthermore will the LRP-HPI-Challenge be run at the LRP TCM 2010, with the respective rules from LRP-HPI-Challenge.com for each of the classes:
LRP-HPI 17.5T-Challenge
LRP-HPI Formel 1-Challenge
LRP-HPI Classic-Challenge
LRP-HPI Rookie-Challenge
From the 1st of January 2010 the entry opens and everybody who is interested can start to sign in for an event that will be unlike any other races worldwide.
Further information is at the official TCM 2010 homepage – CLICK HERE
You can also download the TCM Info package by CLICKING HERE
Source: LRP