Tom Cockerill Signs For Schumacher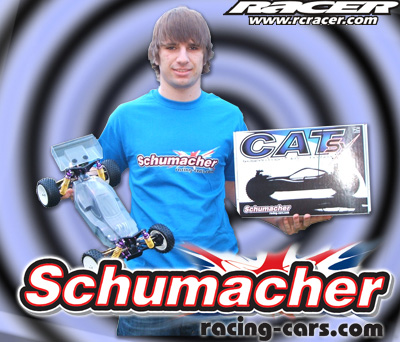 Schumacher are pleased to announce the signing of top UK off-road driver Tom Cockerill to the team. Tom is a well respected member of the off-road community and has had an excellent season in 2009. Finishing in the top ten in the European Championships and BRCA nationals and also winning his first national earlier this year in dominant fashion.
Tom will drive the CAT SX and will also aid in development of new exciting car projects for 2010 and beyond. Joining an already strong factory line up of Simon Moss, Grant Williams and now Tom, 2010 is looking to be an exciting year for the team.
Source: Schumacher Racing