X-Factory UK Trinity Product Preview – Batteries
This is the third of our in depth looks at the Trinity and Team EPIC ranges of products, this preview features the entire listing of batteries and accessories from Trinity.

Trinity are also one of the worlds best known battery suppliers as well as World Champion motor builders. They are one of the largest battery suppliers in the world, always with the freshest batches available to them at their disposal. This second look at their products covers the range of batteries, ranging from NiMh to LiPo or LiFe, top spec Race packs to budget entry level packs, receiver packs, mini packs, transmitter packs, matched packs, the Trinity range has a battery for everyone as well as a full range of battery related items such as chargers, wire, connectors, charge pouches, heatshrink and more.
Electronics, Chargers And Dischargers
Trinity produce one of the most versatile battery chargers available on the market today in the shape of the I-Balance.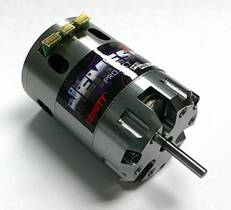 The I-Balance runs from 240 volt UK mains or 12 volt (no need for expensive power supplies here) and will charge most types of NiMh, NiCd, LiPo or LiFe batteries. It will charge, discharge or balance your batteries.
I-Balance main features include:
Mains or 12 volt operation
Touch Pad keyboard buttons
Auto function for determining charge current
Detects and automatically shuts down in the event of a malfunction
Internal cell balancer – no need for external units
Monitors and balances cells during discharge
Fast and Storage modes for LiPo batteries
Adjustable Delta peak sensitivity
Auto upper charge limit for NiMh or NiCad batteries
Optional temperature probe for temp charging
Data storage for keeping track of up to 5 batteries at a time
TRI22006 – I-Balance battery management system – UK RRP £164.99
TRI22007 – Optional thermal sensor for I-Balance – RRP £10.75
TRI22008 – Optional PC interface software for I-Balance – RRP £25.99
The LiPo battery warmer is a great tool for keeping the voltage in your LiPo's constant even on the coldest of days. It works from 12 volt supply so it is ideal for outside in the cold winter months.
TRI20235 – Pro LiPo battery warmer – RRP £24.99
Also from Trinity for those people still using NiCad's or NiMh's is the "Absolute Zero" cell equaliser/discharger tray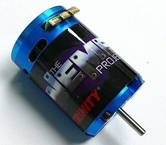 TRI22000 – Absolute Zero discharge tray – UK RRP £29.99
NiCd And NiMh car Batteries
Trinity have been long recognised as one of the best battery matchers in the world. The current range of matched competition spec cells specialise on two brands of battery – East Power (EP) or Intellect Battery (IB) both with their 4600mah offerings.
They are available in two grades Team and Race. The Team spec cells are the very best Trinity can offer in terms of closeness of match, voltage, internal resistance and runtime. These are the same as the Team drivers get. The Race spec cells are almost the same except for a slightly lower spec on the voltages.
Each cell comes with its own unique data label and as well as the two specs they are available in either 4, 5 or 6 cell sets. Trinity also offer their full range of competition matched cells in pre-assembled and ready made packs including standard stick, side by side stick and saddle pack. They can also be supplied fitted with your choice of popular connector including Deans, Traxxas or I-plug.
The full range of EP and IB 4600mah matched spec cells can be viewed on X-Factory UK's website, with over 30 types and configurations to choose from.
Trinity also offer the EP and IB 4600 and 5000mah cells pre-built in a variety of stick, hump and saddle packs but using non-matched cells too, providing the highest quality cells and making them available for recreational and non-racing use.
Trinity also produce a huge range of Sport stick battery packs – headed by the Referance series packs that provide a huge range of cells from 1800mah to huge 5000mah packs, available with either a standard Tamiya connector or the increasingly popular Traxxas connector and some versions are available in 7 cell (8.4 volt packs) too.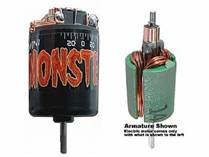 There is also several specialised sport packs including the Critical Mass, Thunder Sport, Amp Max 2, Zip Pak and Street Spec using high quality cells and most are voltage increased too.
There is also a very comprehensive range of receiver and transmitter packs available with either NiMh, LiPo or LiFe battery formats.
TRI20195 – LiPo 2300mah 7.4 volt receiver pack – UK RRP £29.99
TRI20231 – LiFe 2100mah 6.6 volt receiver pack – UK RRP £38.99
TRI20507 – EP1500mah 3 + 2 hump pack – UK RRP £22.89
TRI20508 – EP1500mah stick pack – UK RRP £22.89
TRI20509 – EP1500mah 4 + 1 hump pack – UK RRP £22.89
TRI20531 – IB1600mah 3 + 2 hump pack – UK RRP £24.49
TRI20532 – IB1600mah 4 + 1 hump pack – UK RRP £24.49
TRI20533 – IB1600mah stick pack – UK RRP £24.49
TRI20194 – 2800mah LiPo 11.1 volt transmitter pack (Futaba) – UK RRP £48.65
TRI20230 – 2200mah NiMh transmitter pack (Futaba) – UK RRP £17.99
There is also a range of batteries to suit many of today's mini or micro RC cars and trucks, all using the latest IB1600mah cells and in various configurations.
TRI20534 – IB1600mah straight pack (AE RC18 etc) – UK RRP £28.99
TRI20171 – Twin IB1600mah packs with TRX connector (Traxxas Mini Slash or Mini E-Revo) – UK RRP £41.99
TRI20535 – IB1600mah block pack (Losi Mini-T or TT ZT2) – UK RRP £28.99
LiPo Batteries And Accessories
Trinity also cover LiPo batteries in many versions including saddle packs, the new 1 cell 1:12 scale packs and the huge 1:8 scale packs.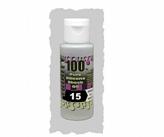 TRI20290 – IB 5000mah 40C 3.7 volt 1 cell LiPo – UK RRP £ coming soon

TRI20291 – IB 5400mah 14.8 volt 35C LiPo pack (1:8 scale) – UK RRP £ coming soon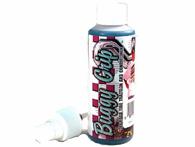 TRI20810 – IB 4200mah 7.4 volt 30C saddle pack LiPo – UK RRP £94.95
And of course to keep all those LiPo's safe while charging Trinity produce and oversized Safe Charge Pouch for storing them in whilst charging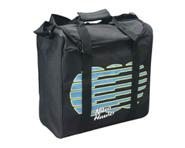 TRI20236 – LiPo-Safe extra large LiPo charging pouch – UK RRP £17.99
They also have the full range of battery related accessories including connectors, leads, wire, battery bars, soldering flux, heatshrink and battery building kits. Below are just some of the most popular items the full range can be viewed on the X-Factory UK website at the source link below.
Source: X-Factory UK