CometRC / Team Magic 1…2…3…!!!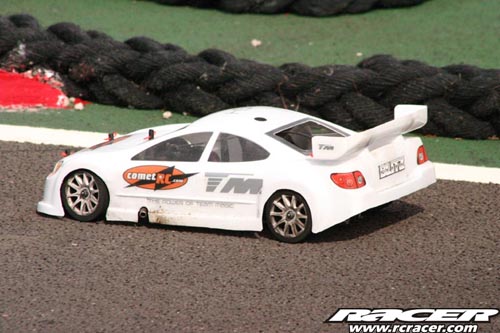 Last Sunday saw the CometRC team decide to brave the bitterly cold weather and race at the Adur's annual charity event – The Ivan Mitchell Memorial. All proceeds went to charity and the meeting tends to raise in excess of £500 so it is well worth supporting.
In terms of racing it was simply a clean sweep for the Team Magic drivers in the 1:10 IC class. Running the G4RS, Mark Brown, Nick Gilbert and Dan Ghibaldan put on an impressive display with the cars behaving flawlessly all day. Round one was wet as the frost was just lifting and although Mark lost a wheel after a slight disagreement with a kerb, Dan and Nick held strong with Dan taking first place. Round two saw the track virtually dry and all drivers raised the bar. Dan managed to retain first place with Mark moving up after his first round disappointment whilst Nick's round was spoilt by a stalled engine.
By the end of round three Dan held TQ with Mark second and Nick, having had a few engine issues, sat in fifth. The conditions for the final were dry but cold. Dan got away cleanly from the start with Mark hot on his heels. Nick drove an incredible first lap and moved from fifth to third. Nick and Mark had a great race for the first couple of minutes fighting for the second place spot, Nick put on a lovely move under the rostrum to sneak past. Dan meanwhile benefited from the second place tussle and extended his lead. And that was how the race finished, a 1-2-3 for the Team Magic G4RS. A great result for the team against a field including Edam and Serpent cars and showing just how much grip the car generates and the fantastic poise of the car. Set-ups will be posted shortly on the CometRC website although if you have any questions feel free to post on their forum…
Source: CometRC