ECG Super Series On-Road Round 3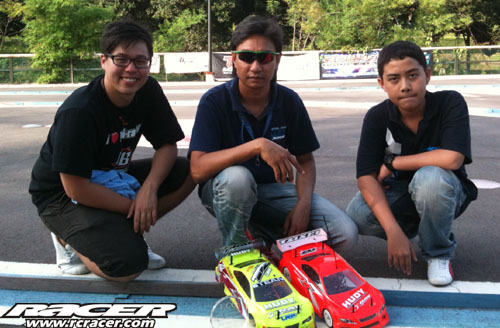 Bright and sunny weather welcomed almost 50 drivers to the first race of the year 2010 being held at RaceCraft Infinity Singapore. Two classes were run, Mod Class and Super Stock Class. Although weather threatened some parts of the qualifiers, the skies were kind enough to hold on.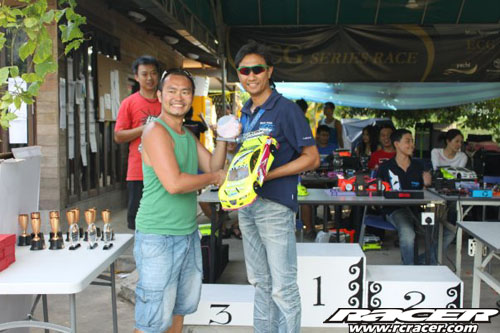 Series point leader, Khamil Hyder from Hobbylink driving his Xray T3 and powered by Acorn Racing's 4900mAh 34C 2S1P 7.4V Carbon Edition Prototype, managed to clinch the TQ spot and win the finals after just two rounds of A Main finals from fellow racers Desmond Tan (Xray) and Joe Hwee (Hot Bodies) who finished second and third respectively. After the race he said "The extra punch from the batteries was the key to my victory."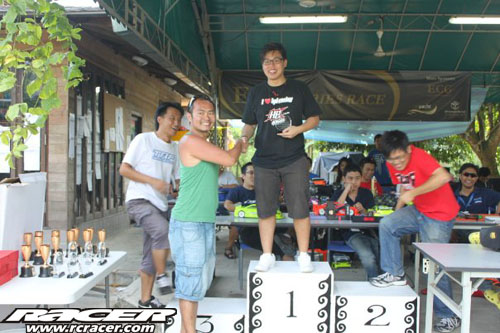 Despite some bad luck and transponder problems during the qualifiers, Acorn Racing's Allister Lim stormed his Hot Bodies through the grid from eighth position to win both rounds of the B Main Super Stock Class, his pace was obviously a class of it's own. Using 4900mAh 34C 2S1P 7.4V Carbon Edition Prototype too, Danial Lumines (Xray) managed to finish within the top five positions of the B main.
Final Results
Mod Class A Main
1    Nicholas Lee    Tamiya
2    PY Tang    Tamiya
3    Samuel Tan    Xray
Super Stock Class A Main
1    Khamil Hyder    Xray
2    Desmond Tan    Xray
3    Joe Hwee    Hot Bodies
Super Stock Class B Main
1    Allister Lim    Hot Bodies
2    KS Lee    TOP
3    Chee Lip Keong    TOP
Super Stock Class C Main
1    Shameer    Xray
2    Philip Soh    TOP
3    Adrain Lim    TOP
Source: Acorn Racing