Fastrax Mega Hauler Transporter Bag
When you're looking for a pit bag to represent you and your gear in the utmost durability, form, and function, then check out the new mega hauler transporter from Fastrax…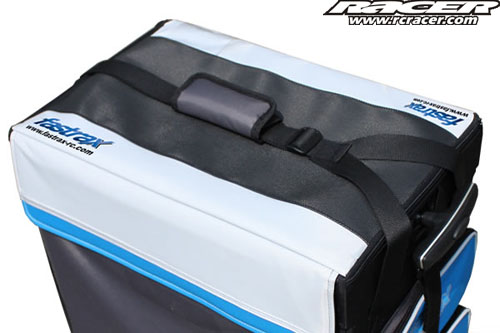 Fastrax's new pit bag is made to resist wear and endure all those trips to and from the track and beyond. The cover itself is made from a durable nylon thick enough to resist tearing and everyday use. Embroidered and silk-screened logos embody the bag throughout.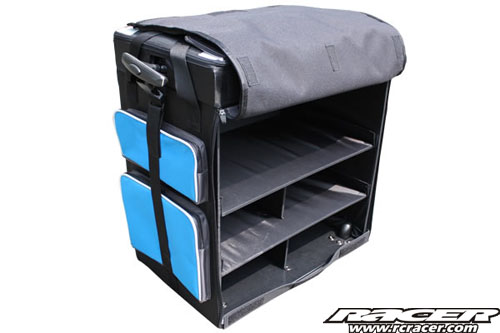 Corrugated plastic storage boxes keep your stuff secure and resist tearing and warping under the most extreme conditions. Each storage box includes an injection moulded plastic handle insert and injection moulded leading edge insert for easy sliding in and out of each box.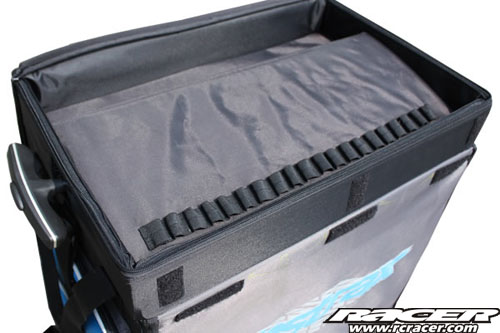 Additional storage is found throughout the bag. Up top there's a unique insert that is designed for storing your tools during transportation. It can also be removed when wanting to work on your vehicle. Added storage on the front, back and side of the bag are perfect for decal storage, note pads, and other items that need special attention.
Internal storage includes one extra-large compartment is at the top of the bag, one large compartment is located in the middle of the bag, and two medium compartments are located at the base of the bag. A retractable handle slides in-and-out for easy towing of your bag. Heavy-duty wheels are located on the opposite side for effortless ease of towing as well.
FAST688    Fastrax Mega Hauler Transporter Bag    RRP £122.99
Source: CML Distribution