JConcepts T-shirt – World Champions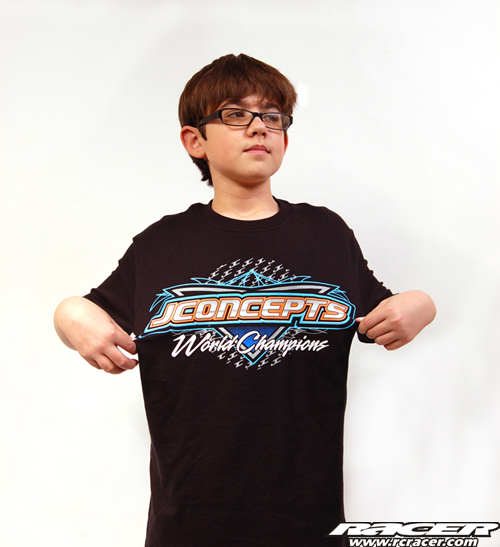 Just in time for 2010, JConcepts has released a newly designed t-shirt based on the popular anniversary theme. Not just your ordinary race t-shirt, this is a t-shirt design that fits right in anywhere and can be worn with style and pride.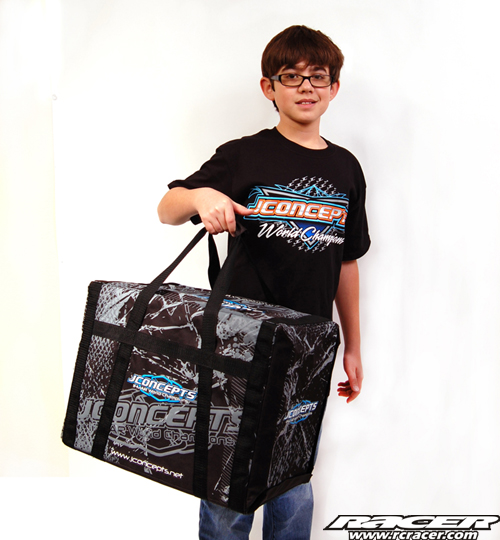 This new t-shirt sports a completely detailed front logo design including the popular and powerful JConcepts logo along with graffiti and sketch imagery type in the background. The back includes a smaller print highlighting the "Punish the Competition" slogan to show your JConcepts style whether you are coming or going.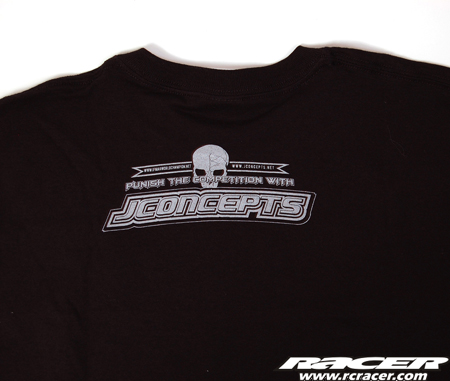 Features:
Shirts are made of a heavy-duty 50/50 Cotton/Polyester blend
Black colour
100% authentic stylised / racing t-shirt design
Celebrates JConcepts World Champion branding
2055M   JConcepts T-shirt M – World Champions   Retail Price $22.00
2055L   JConcepts T-shirt L – World Champions   Retail Price $22.00
2055XL   JConcepts T-shirt XL – World Champions   Retail Price $22.00
2055XXL   JConcepts T-shirt XXL – World Champions   Retail Price $24.00
2055XXXL   JConcepts T-shirt XXXL – World Champions   Retail Price $26.00
Source: JConcepts