Niko Cheng Wins For Shepherd In Malaysia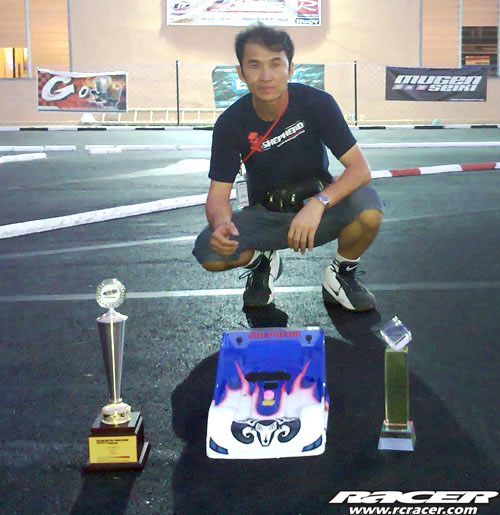 Recently, the first open race in Malaysia was held. The venue was Excellent Speedway in the north of Malaysia and the race saw over 70 drivers in attendance. In the 1:8 scale GTP class it was reigning national champion Niko Cheng driving for Shepherd who dominated the whole event. After three rounds of qualifying he claimed the TQ spot for the 35 minute A final, clocking the fastest lap times of all drivers.
At the start of the final he could pull away easily and was unchallenged for the whole race distance. He crossed the finishing line in first position with a gap of seven laps on the second placed driver claiming the first victory of the 2010 racing season.
With his brand-new Velox V10, Niko Cheng also participated in the 1:10 nitro touring class. After three rounds of qualifying he lined up on the starting grid in second position. At the start of the 40 minute final he took over the first position until the first pitstops. Unfortunately he dropped back due to some minor mistakes and finished in eighth position, but the attending drivers were impressed by the performance of his V10 and he is looking forward to the next races.
Source: Team Shepherd