Nosram LiPo Safe Charging Bag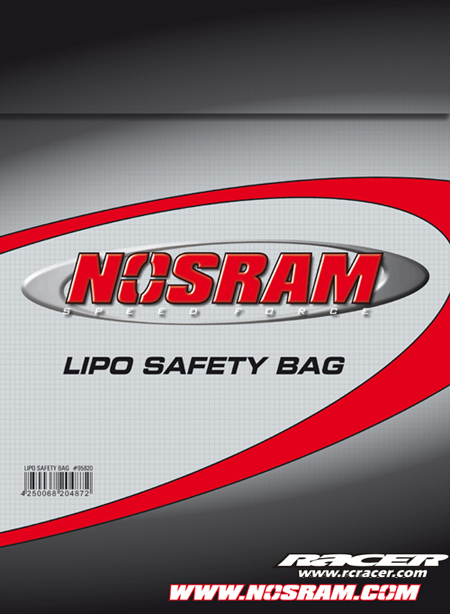 Nosram offers the new LiPo Safe, a charging bag for safely charging LiPo and other types of cells. Important and usually compulsory at races when charging LiPo batteries it ensures maximum protection against battery failure during charging. Easy and quick to use while charging, the bag comes with stylish Nosram logo and design and is available in 23x30cm size.
Features
Security bag for LiPo battery.
For safe protection while charging or storing.
Made out of several layers of fire-resistance fibre-glass material.
In-and-out opening for wire connection.
Strong Velcro strap.
23x30cm size.
95820     Nosram LiPo Safe – 23x30cm
Source: Nosram