Spektrum DX3E – Available in the UK Now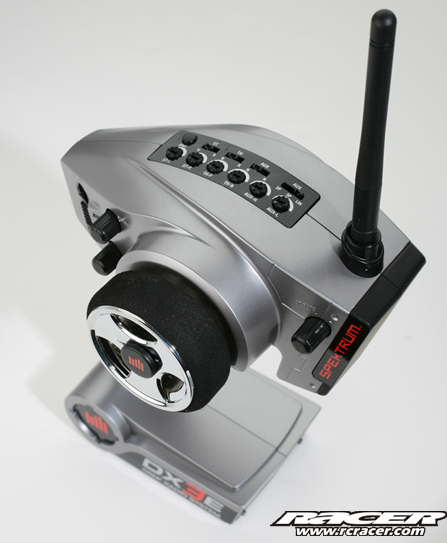 Now in stock at Horizon Hobby UK is the new Spektrum DX3E steerwheel transmitter. Utilising Spektrum's innovative cutting-edge interference-free 2.4GHz DSM technology, the DX3E offers an affordable entry into the world of 2.4GHz DSM radio systems without compromising on quality or features.
This great looking new transmitter is unmistakably Spektrum; the choice of materials, colours and form really set this transmitter apart from the competition, giving it real brand identity as part of the award winning Spektrum family.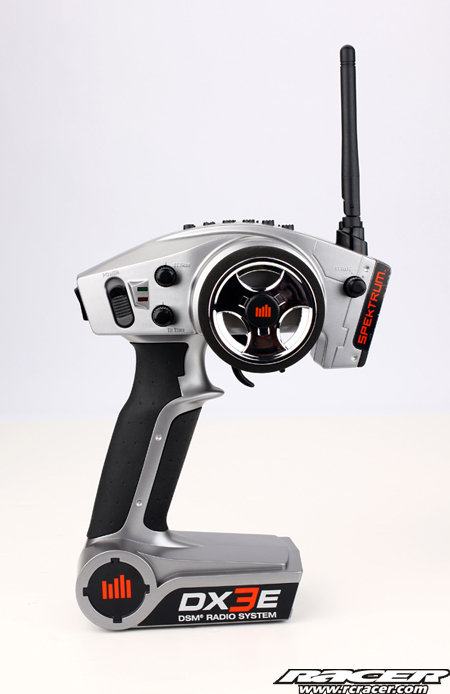 Futuristically styled in keeping with Spektrum's more expensive DX3S and DX3R transmitters, the DX3E still manages to pack a whole host of adjustability into its single model memory via easy to use rotary dials and switches. Servo Reversing, Steering Rate and 3-channel end-point adjustment, the DX3E has all of the essential features that the cost-conscious user is likely to ever need. The DX3E is also great value for money as it comes complete with a DSM SR300 receiver and a single S200 Spektrum Digital Servo as well.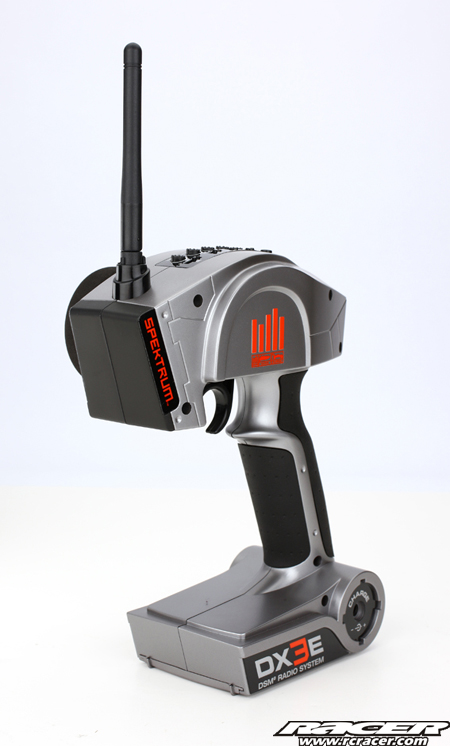 Spektrum DX3E Features
3-channel surface system
Spektrum 2.4GHz DSM technology
Includes SR300 DSM 3-channel receiver
One S200 digital servo included
One model memory
2-position, 3-position or linear auxiliary setting
Steering dual rate knob for easy adjustment
Independent travel adjustment dials for all three channels
Battery voltage level indicator LEDs
Servo reversing on all three channels
Compatible with DSM2â"¢ and the MR3000 receivers, in addition to DSM surface receivers.
4 AA alkaline batteries and a medium-size grip included (other grip sizes sold separately – SPM9006)
SPM3160E   Spektrum DX3E 3-Channel DSM Surface Radio   £77.99
Source: Horizon Hobby UK