Shepherd Cup Race Series In Malaysia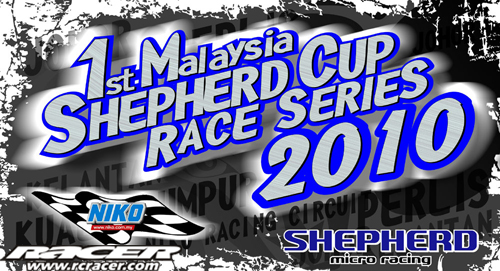 On behalf of Niko Sales & Services Centre and NRC racing circuit, Team Shepherd would like to announce and invite all RC friends and racers to compete in the 1st Malaysia Shepherd Cup Race Series. A total of five pre-rounds and a big final event will determine the champions in 1:8 scale on-road and 1:10 scale touring car.
The cup is open to all brands of cars, for Shepherd drivers there will be an extra ranking with special prices like car kits and free air tickets. The series will kick off at the nice track in Johor in the south of the country on the weekend of 22/23 March and already over 130 racers from Malaysia, Singapore and Brunei have registered. Additionally racers from Taiwan, Thailand and Indonesia are expected to attend this event.
For more informations please contact Mr. Niko Cheng: nikoas03@gmail.com
Source: Team Shepherd