Team Shepherd To Attend 200mm Worlds Warm-Up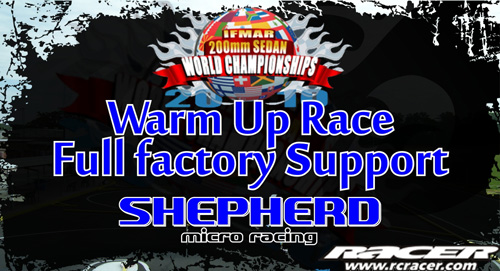 Team Shepherd are happy to announce that the complete factory team will attend the warm-up race for this year's 200mm Sedan IFMAR World Championship which will be held at the Gulf Coast Raceway in Houston Texas next week.
Shepherds top team-drivers Daniele Ielasi (current World Champion), Jilles Groskamp (TQ at the last World Championships) and Josh Cyrul (ROAR Vice-Champion) will be at the track to help their customers and get the best possible results. They will be supported by the factory boss Patrick Schäfer who will also race as well as Alex Scholl and Armin Weihert as mechanics. Everybody is looking forward to a great week of racing and it would be nice for the staff and drivers to meet many Shepherd drivers at the track.
Source: Team Shepherd