Track Test – FTX Outrage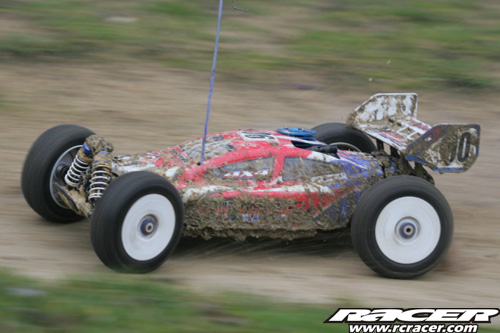 Previously we had given the FTX Outrage a Once Over look (CLICK HERE) and quite liked what we found. This 1:8 nitro buggy comes as a Ready To Run package, all you need to add is fuel, AA batteries for the radio system and a glow starter. So that's exactly what we did…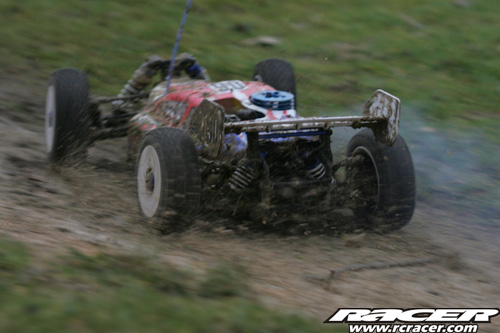 After running in the engine with a few tanks of Byron 25% fuel with the car on a block, we then ran the car at low revs for a few tanks to fully bed in the pull-start engine. Speaking of which, this fired on the third tug of the starting cord, straight from the box. Set to run quite rich from the factory, there is plenty of potential for leaning out which we gradually did during our running.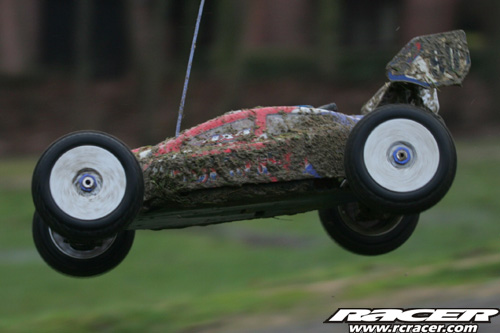 The FTX Outrage certainly handles a pounding! We ran this buggy both over the park and at a BMX track, both likely places where a lot of these will see action. When you consider that this is a sub £200 Ready To Run buggy, it's performance is astounding for the money. 200 quid doesn't buy you much these days so the FTX Outrage is outstanding 'bang for your buck'.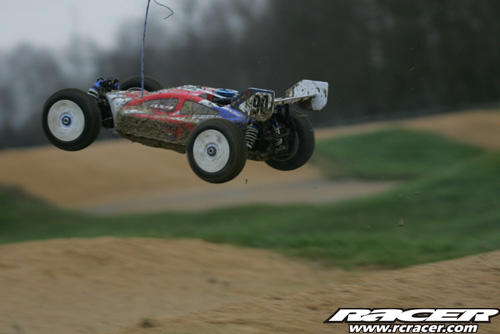 The Outrage does deviate a bit from accepted 1:8 design practices. For instance, the weight distribution is different with the engine on the opposite side for a start so it was interesting to see how this affected the buggy's rough track handling. The answer is that it doesn't really, the Outrage feels surefooted and predictable even in the air where we thought it would struggle. However it jumps flat and level, responding well to throttle and brake inputs when jumping. The kit tyres also give good traction although on some heavily rutted surfaces, the short rear shocks did kick the rear end around a bit, but this is all part of the fun!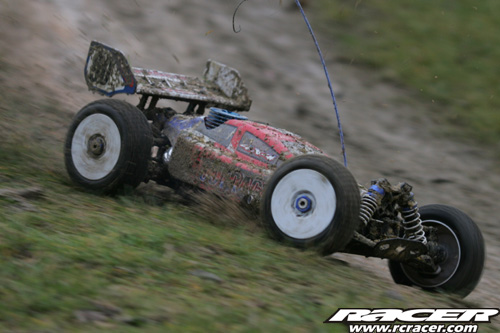 The FTX Outrage is a whole lot of fun packed into an amazingly priced package, however we did have one minor issue. Coming pre-assembled and ready to go, we would still recommend that you give all the fasteners a quick check for tightness. We lost a kingpin during our testing and this led to the the steering block carrier breaking. We did manage to get running again but then the centre driveshaft input on the front gearbox came loose…some threadlock may be a wise investment. Otherwise, the FTX Outrage is one of the best bargain buys you can make and a whole load of fun.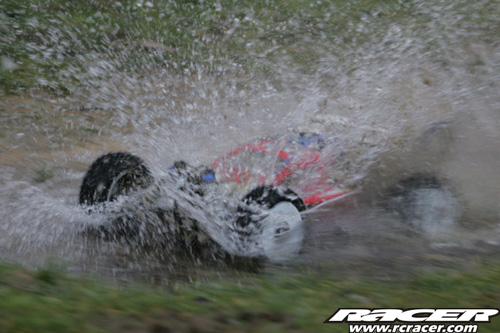 View all the action images in our Gallery by CLICKING HERE and look out for a full review in Racer magazine soon.