Rob's Mugen MBX6 – Introduction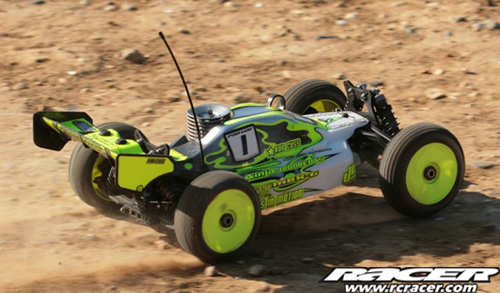 I started racing in late 2008 after a friend introduced me back into the wonderful world of RC, this is my latest ride.
This is my second MBX6 after I was lucky enough to get one of the original kits, the current car has the lightened outdrives and axles and aluminium upper arm holder. The build is painless as any MBX6 owner will tell you. The car itself is easy to drive with the kit setup and it's strong…very strong – I crash a fair bit but the car takes it!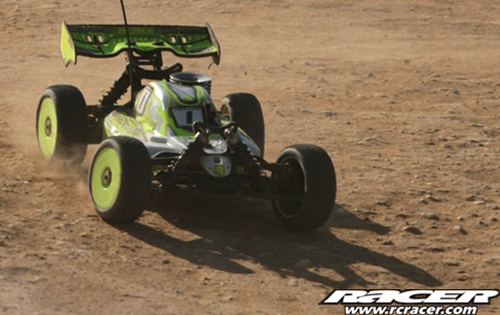 I have had some good results with this car recently at SRS Kent on the 27th June 2010 where I qualified 4th in the B. Stay tuned for monthly updates on how I am bonding with my new wagon…
Rob's Mugen MBX6
Car:     Mugen MBX6
Radio: KO Propo Vantage III Universe
Receiver:  KO Propo KR-302F
Servo:  Savox SC-1258TG x2
Motor:  Ninja JX21-B01A
Exhaust: JP4
Battery:  LRP 1600 LiFe
Bodyshell: JConcepts Illuzion
Wing: JConcepts
Set-Up
Front Suspension
Oil: 55wt
Piston: Standard
Spring: 10.0
Anti-Roll Bar: 2.3mm
Shock Position Mount:   Lowest
Shock Position Wishbone:   Outside
Kingpin Ball Spacer: 0mm
Droop: Maximum
Toe: -2 degrees
Upper Arm Spacer: 0mm
Lower Arm Mount: 0
Lower Arm Plate: Lowest Hole
Upper Arm Position: Lowest Hole
Lower Arm Spacer: 0mm
Camber Angle: -5
Rear Suspension
Oil:      50wt
Piston: Standard
Spring: 11.0
Shock Position Mount:   Lowest
Shock Position Wishbone:  Outside
Wheelbase: Short
Toe In: 2.5
Anti-Squat:  0
Droop: Maximum
Upper Arm Position: Centre
Upright pin Position: Lowest
Anti-Roll Bar: 3.0mm
Transmission
Front Diff: 15k
Centre Diff: 15k
Rear diff: 10k
Overdriven Rear Diff
Clutch bell: 14t
Spur Gear: 46t
Clutch: 3 x 0.9mm springs and 3 x Aluminium Clutch shoes
Tyres
Front: JConcepts Crowbar
Rear: JConcepts Crossbow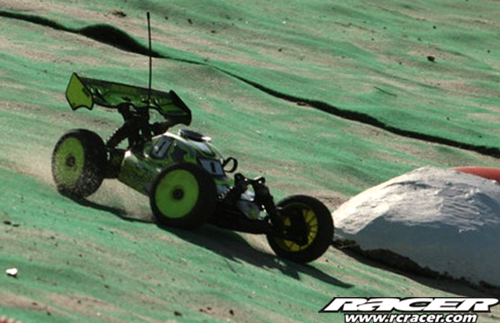 Thanks to everyone who assists me with my racing including:
Models In Motion
Spire Model Distribution
JConcepts
JabGraphix
Ultimate
DXR