Tom's Tamiya TT-01ED Drifter – Introduction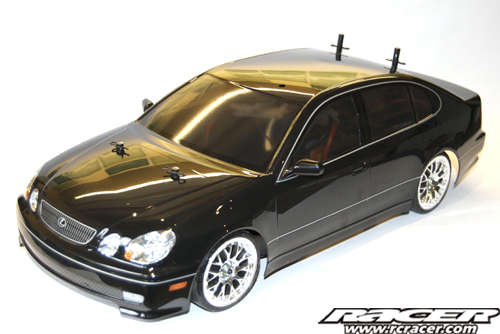 I've always had a big thing for RC drifting. What I like about it is you don't need a huge amount of space to practice your skills or have fun.  I've got a tarmac drive at my house, and if I park the 1:1 cars in the road and get a couple of track markers out, I've got a pretty good drift track that is literally on my doorstep.  If I fancy a bigger play area, then the car park of my local supermarket offers a great place to drift after hours too.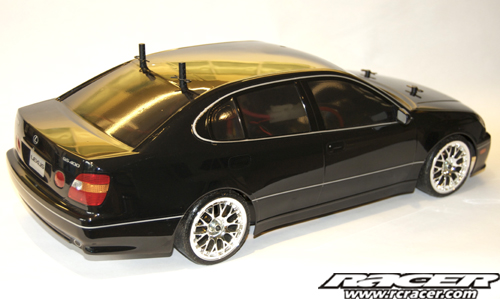 Anyway, I'd starting drifting with a Yokomo SD, and recently picked up an early TT-01D Tamiya that was languishing around at Racer Towers to replace my tired Yoke.  As much as I like the TT-01D, a few things let it down, firstly the tyres are nowhere near as 'drifity' as  Yokomo ones, and also the steering has quite a bit of slop making precision drift control a pain.  Thankfully, Racer's editorial team had heard my moans and sent me down a shiny new TT-01ED kit with Lexus bodyshell.  The 'E' is important as it stands for enhanced, and although it doesn't look it, Tamiya have improved a huge amount compared to my old TT-01D.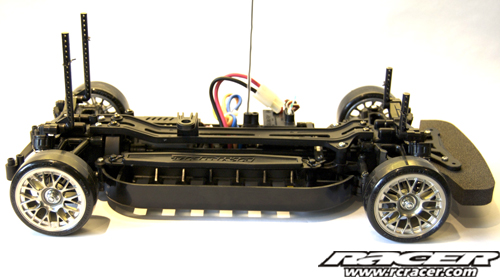 The improvements are as follows:
Separate shock towers and gearbox cases (previously 1 piece)
Softer shock springs
Super Drifttech tyres (much more like my favoured Yokes)
Chassis stiffener/Top Deck
Much improved plastics
TA-05 style steering (with no slop!)
Already out of the box, this TT-01ED is a better drifter, and the Lexus bodyshell is so JDM I want a sticker just to prove it!  The big changes are the tyres and steering, and now it is much more like a proper drift chassis.  I stuck uber thick grease in the diffs too to slow the diff action making drifting more controllable.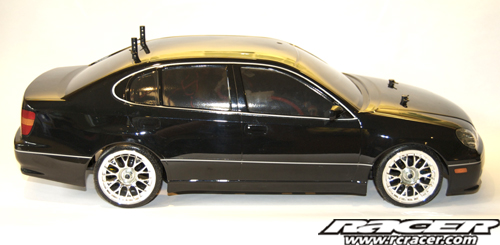 The action doesn't stop there though as The Hobby Company kindly supplied me with some Hop-Ups to try out. So for next month's article I'll be adding the following:
54058     TT-01E Aluminium Steering Kit
54020     An Extra Set Of Drifttech Tyres
54026     TT-01E Aluminium Propshaft
51364     Subaru Impreza Bodyshell
53569     Aluminium Clamping Hubs
…and I'll also be adding a few little bits I picked up myself, so stay tuned!