Leighton Buzzard Model Car Club Mini GP 2010
This year the popular LBMCC Mini GP Will be held over two days however there is a twist!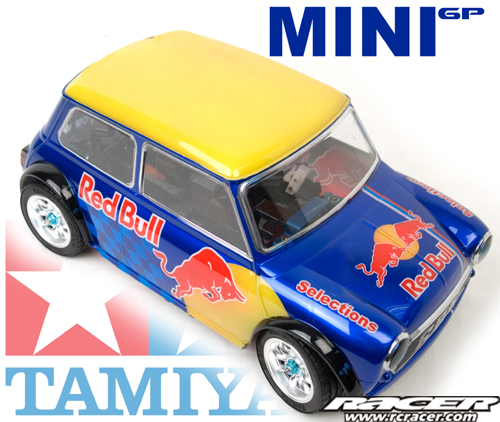 Saturday night (November 20th) will see the first MINI GP Endurance Team Event. Run over the course of three hours, a maximum of ten teams with a minimum amount of four drivers will take to the track to raise money for Great Ormond Street Hospital.
The basic rules for the Endurance event are as the normal LBMCC rules, LiPos will be allowed but you must have a LiPo cut off installed into your vehicle.
When the race is on the team members must have one member on their marshal point, one member in the pits looking after batteries and cars, one driving and one resting.
It will cost £10 per driver no matter how big the team and all entry money will go to Great Ormond Street Hospital. Don't forget to think of a good team name!
Sunday daytime, November 21st sees the normal Mini GP madness with the proceeds going to the National Gulf Veterans & Families Association.
This will all be held at Brooklands Middle School in Leighton Buzzard and trophies will be given for each class win – no one will go home empty handed. Tables, Chairs and Mains available but please bring towels and mats to protect the tables. AMB Personal transponders are advisable as LBMCC have limited handouts. All classes will be scrutineered.
Apart from LBMCC Class, class's may be varied according to interest. Further information is available at the link below. As always with all LBMCC events, FUN is the order of the day no grumpy faces or arguments please! Hopefully LBMCC can get the lovely supermodel Hayley Mac back once again to give out the trophies…
LBMCC Stock Class
Tamiya M Class chassis using standard kit motor and kit differential only (Diff must have diff action and not be locked)
NiMh /NiCd Batteries up to 2300mah may be used & all other hop up options may be utilised.
No external aero dynamic wings are allowed, Body shell must be FWD Derived shell
Tamiya Tyres only M / S Grip, kit standards, NO slicks
Ride Height 5mm
Black Can Class
Tamiya M Class Chassis with any hop up allowed, Tamiya Black can motor
2S hardcase LiPos
Tamiya Tyres only M / S Grips, kit standards, NO slicks
Ride Height 5mm
Outlaw Class
Tamiya M Class chassis or 4wd M chassis variant (Genetic – Xpress)
Brushless and 2S hardcase LiPo allowed (all LiPo charging must be done in a LiPo safe bag)
Tyres can be any radial or slicks
Ride Height 5mm
Booking in is online – follow the link from www.lbmcc.co.uk
The event is held at
Brooklands Middle School
Brooklands Drive
Leighton Buzzard
Beds
LU7 3PF
PLEASE DO NOT SEND ANY ENTRIES TO THIS ADDRESS
Source: LBMCC