MCD Race Runner V4 Shows Its Strength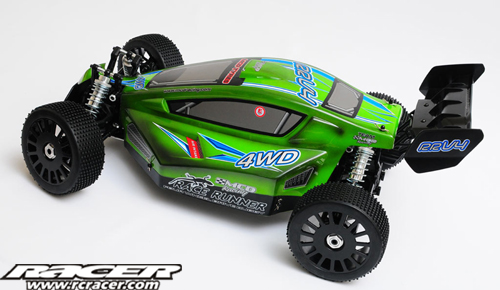 See a Race Runner V4 crash at 3 minutes 44 seconds on this video, and keep watching as they then replay it in slow motion! Check it out HERE
This incredible action video taken recently at a German race suggests the car is now one of the strongest (if not the strongest) large scale buggies ever made.
The new version V4 is a definite step forwards, and shows what the continuing MCD development effort can achieve.
King Cobra have this new version available from stock for all Bashers and Racers, see the website at the source link for more info.
Source: King Cobra