Oliver Simon Joins Serpent Off-Road Team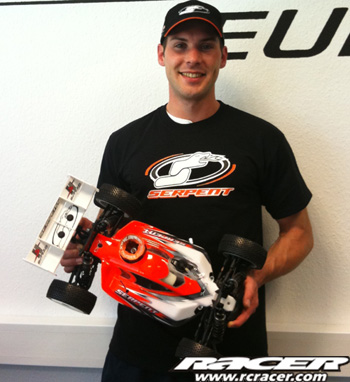 Team Serpent have announced that former European Champion Oliver Simon from Germany  has selected the Serpent Cobra to race, after intensive testing at tracks he knows very well.
Oliver will join in for the EC in Portugal and will be racing the German off-road champs later this year too.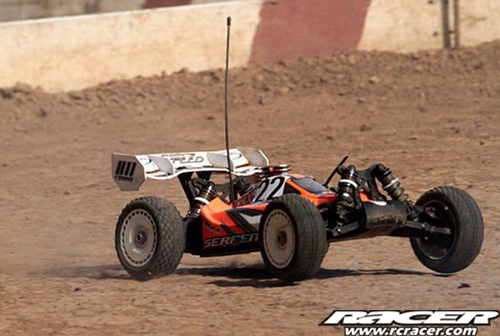 Here is a brief interview with Oliver:
Q:  When did you test the Serpent Cobra first time and what do you think about the car?
A:  I tested the Cobra first time in the beginning of June and I was impressed by the first test. Taking the car to the first race confirmed my impression of the speed it has.
Q:  What do you do for a living?
A:  I work as an aircraft mechanic at the airport of Frankfurt.
Q:  What is your best result in buggy racing so far?
A:  My best result was winning the Euros B in 2007. Before there were several times finishing the German championship between 4th and 10th position and I got 2 times German junior champion.
Q:  What will be your next race?
A:  My next race will be a qualification heat for the German championship, then there are 2 fun races followed by the German championship. And of course now, coming up the Euro's in Portugal.  hope to have a good support, a little luck and a lot of fun at the Euros. Be sure I give all the best to make it happen.
Q:  Which driver do you think will win this EC ?  (Except you of course!)
A:  There are many good and fast drivers at the moment, so I cannot tell who is going to win the Euros but I would appreciate a German driver.
Billy Easton will be in Portugal at the Euros to support all Serpent drivers.
Source: Serpent