Pro-Line PL-C Floor Pan For Axial SCX10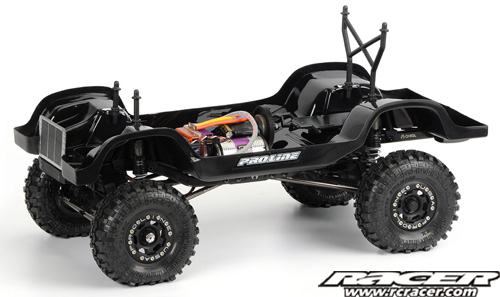 Seeing daylight thru your rigs fenders is definitely not scale or cool. So, if your looking to blow your buddies mind and the next crawler gathering. Then get some fenderwells installed with Pro-Line's PL-C floor pan. Designed to fit the the Axial SCX10 11.4″ wheel base chassis like a glove, the Pro-Line PL-C floor pan boasts realistic fender wells, rocker panels and even radiator and gas tank detail.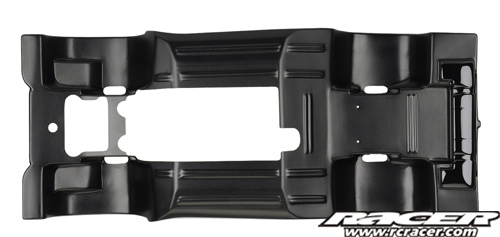 Features
Made from durable/ genuine .040 GE Lexan
Fits directly to Axial SX10 chassis in 11.4″ wheelbase configuration
Combine with Pro-Line's #3337-00 PL-C Interior for complete scale appearance
What's Included
Clear PL-C Floor Pan (1)
Paint-then-peel overspray film included
Please note: All bodies are sold in crystal clear lexan and are painted for advertising purposes only.
3338-00       Pro-Line PL-C Floor Pan For Axial SCX10
Source: Pro-Line