Saleen Parnelli Jones Edition Ford Mustang Body From HPI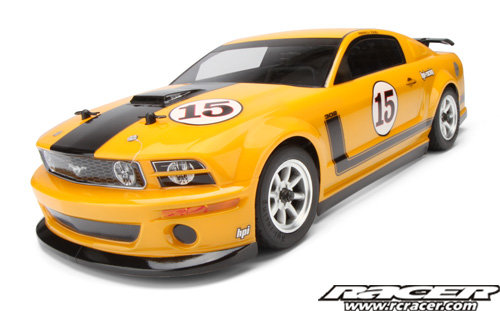 This Saleen Parnelli Jones Edition Ford Mustang is a 200mm body that fits wide 1:10 scale sedans and features the usual HPI attention to detail. The Parnelli Jones Edition transforms the Ford Mustang into an exclusive modern replica of the car that Parnelli Jones piloted to victories in the famous Trans Am series.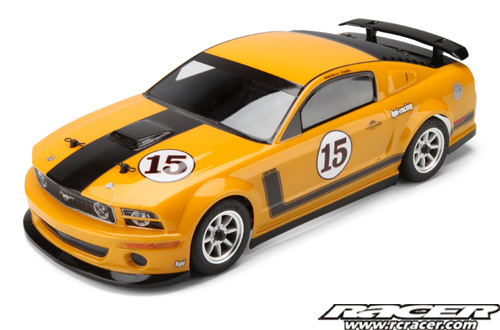 Included with the body is a pre-cut decal sheet that include stripes, window lines, headlights, grills, tail lights, official logos and much more, providing your touring car with a realistically finished product. Each body comes with a moulded nylon rear wing for high grip.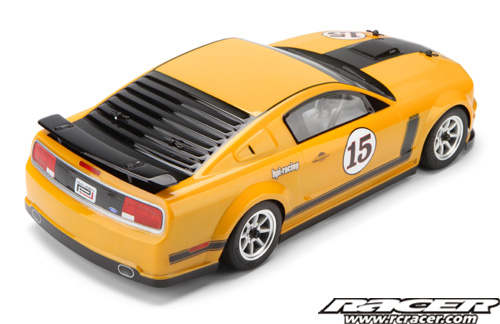 This body is clear so you can paint it in your favourite colours. It fits 200mm touring cars and can also be used on 190mm touring cars with the use of wide offset wheels. Overspray film is included, as well as vinyl window masks to make painting quick and simple. An instruction sheet is included for the decals, and the body has dimple marks for body post drill locations.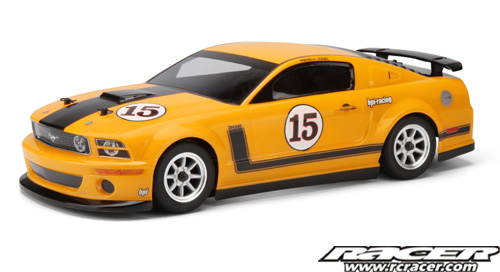 Features
Photorealistic die-cut premium vinyl decals include window frames, headlight, tail lights and more, plus official logos!
Moulded nylon rear wing
Overspray film and pre-cut vinyl window masks make painting fast and simple
A decal instruction sheet is included for decal placement
The body has dimple marks for body post drill locations
Moulded from clear polycarbonate plastic for durability and long life
This is an officially licensed replica
Clear body (finished example shown)
#17537    HPI Saleen Parnelli Jones Edition Ford Mustang Body    $32.00
Source: HPI Racing