Sweep Racing 1:8 GT Tyres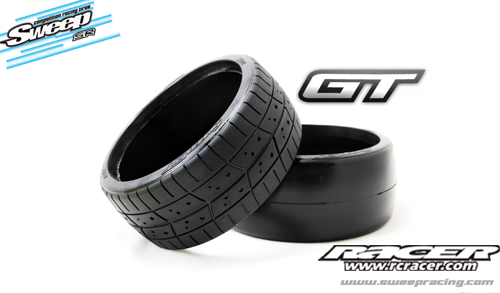 Sweep Racing have announced some GT tyres for the very popular 1:8 scale GT class, These tyres are made from world renowned EXP Rubber technology. The first one is Sweeps own treaded tyres containing a unique cavity middle tread design which last longer than the conventional bar type treads while give drivers maximum grip from every skid angle.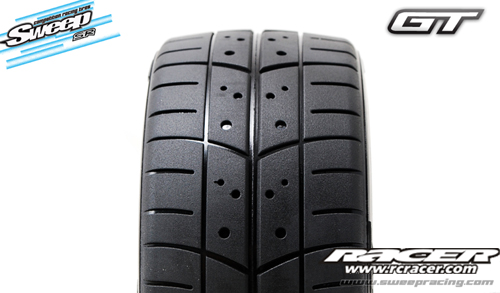 The second set to come out will be the slick tyre for prepped tracks which is perfectly shaped for maximum forward bite as well as maximum cornering speed.
Keep eye out for more compounds and spoke wheels coming soon. They will be available on factory pre-glued wheels and also as separate tyre sets with inserts. due late July 2010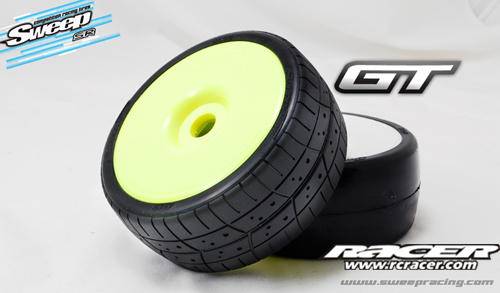 Sweep 1:8 GT Tyres
S40145     Sweep 1:8 GT racing slick tyres 45deg. w/Belt and inserts, 2pcs
S40245     Sweep 1:8 GT racing treaded tyres 45deg. w/Belt and inserts, 2pcs
Sweep 1:8 GT Tyres Pre-Mount
S40145YDP     Sweep 1:8 GT racing slick mounted tyres 45deg. w/Belt (V2 yellow dish wheel), 2pcs
S40145WDP     Sweep 1:8 GT racing slick mounted tyres 45deg. w/Belt (V2 white dish wheel), 2pcs
S40245YDP     Sweep 1:8 GT racing treaded mounted tyres 45deg. w/Belt (V2 yellow dish wheel), 2pcs
S40245WDP     Sweep 1:8 GT racing treaded mounted tyres 45deg. w/Belt (V2 white dish wheel), 2pcs
Source: Sweep Racing