Team Durango DEX410R Now Shipping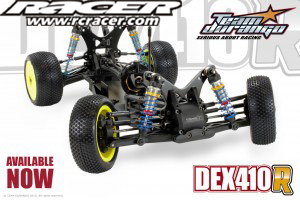 Team Durango are delighted to say that the DEX410R has arrived!
The DEX410R shares the same Team Durango DNA, performance and innovation as the World Championship winning DEX410, but with a more 'Regular' specification. If you want true world-class engineering and race winning performance, at a price a new R/C racer can enjoy, you have found it in the Team Durango DEX410R.
The kits are now shipping out of the warehouse to distributors and should be appearing in your local Team Durango stockist very soon.
Source: Team Durango