Team Epic 6.6V 15C LiFe Receiver Pack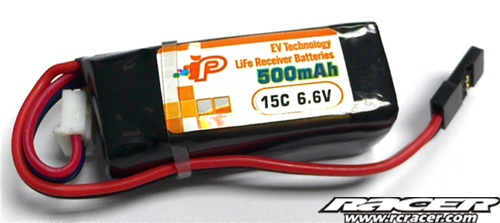 Team Epic have released this high-capacity receiver pack with switch which fits almost any car, truck, buggy, or boat. Dimensions of 19mm x 19mm x 50mm, less wires, makes it an easy fit even in 1:12 scale vehicles. Recommended for nitro touring racing because of the high capacity.
The pack comes wired with a standard receiver plug and an on/off switch and uses super safe LiFe technology which charges on most good LiPo chargers which have a LiFe mode.
TEP2007    Team Epic 6.6V 15C LiFe Receiver Pack     MSRP: $39.99
Available August
Source: Team Epic