Carisma GT14 Mk2 Pro ARTR 1:14 Scale Electric Touring Car Kit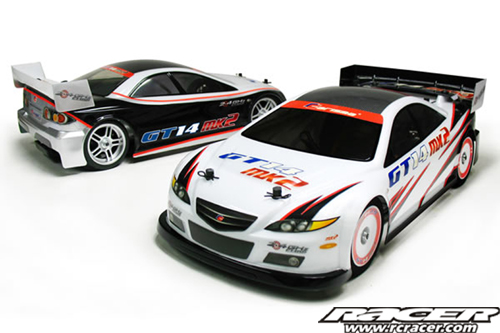 The Carisma GT14 range has been a huge hit across the UK with many units sold thanks to it's spectacular styling and ideal RC entry level pricing. Carisma are now releasing an all new GT14 Mk2 Almost-Ready-To-Run.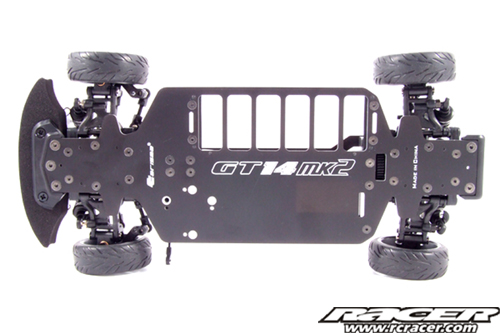 The GT14 Mk2 comes with a whole host of options as standard to provide a truly race ready chassis. The specification is what you would come to expect from a high profile 1:10 race chassis with a very hefty price tag. Carisma have somehow managed to cram in all these features and still keep the price to a budget busting low level.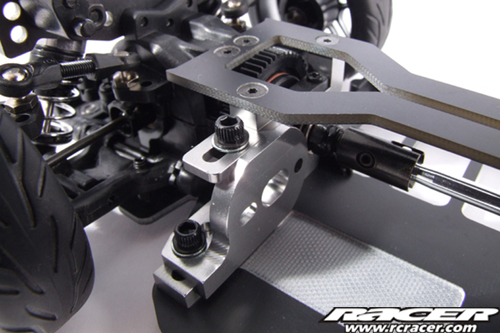 Carisma GT14 Mk2 ARTR Features
Almost Ready to Run Pre-Assembled Chassis
Shaft 4wd
Front & Rear Geared Differential
Ball Bearings
Slipper
New Mk2 Steering System
New Mk2 Chassis and Top Deck
GRP Chassis Components and Towers
Oil Filled Shocks
Adjustable Ride Height, Caster, Camber, and toe in/out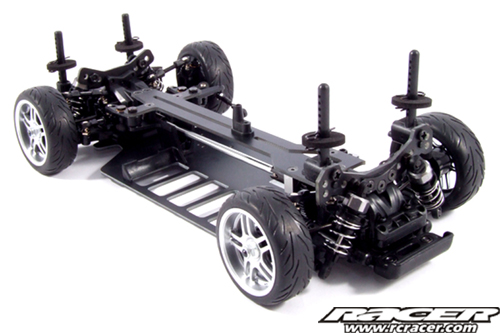 Specification
Scale: 1:14
Power: Electric
Length: 280mm
Width: 132mm
Running Weight: 365g
Wheelbase: 185mm
Drive: 4WD
Requires Transmitter, Motor, ESC, Receiver, Servos, Battery Pack, Body and 8 x AA Batteries.
CA54668        Carisma GT14 Mk2 ARTR 1:14 Scale Electric Touring Car Kit       £74.99
Source: CML Distribution