Austin Dunn Wins 2.2 And Overall At The Rock Crawling Nat's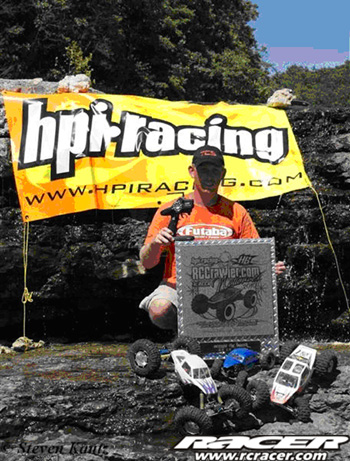 Approximately 191 of the world's best rock crawlers gathered in Disney, Oklahoma, over the weekend of September 9 to compete in the 2010 Rock Crawling Nationals. Drivers vied for a win in 1.9, 2.2 and Super classes during the contest, which was presented by the U.S. Rock Crawler Association. At the conclusion, scores from all three classes were combined to determine the overall winner who turned out to be none other than three-time national champion and designer of Gatekeeper chassis kits, Austin "Gatekeeper" Dunn!
Austin claimed the coveted 2.2 class win running his prototype Gatekeeper M.O.A. chassis with Futaba BLS152 servos and his Futaba 4PK transmitter. In fact, Austin's was the only crawler to complete both the 2.2 finals course and clear several bonus gates. Way to go, Austin!
Photo by Steven Kautz
Source: Hobbico