The European Pan Series Returns For 2010/2011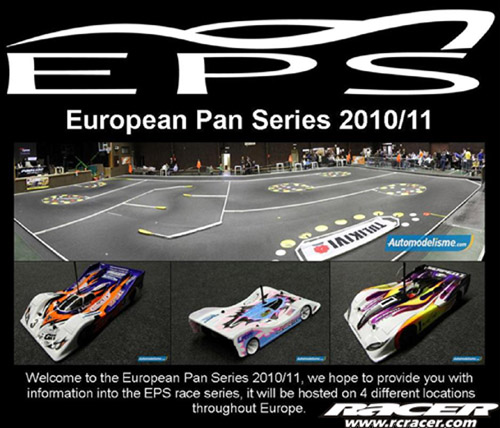 The European Pan Series (EPS) will return in 2010/11, bigger and in more country's on selected RC circuits.
At this time, the organisers have confirmation already from four tracks in four country's (Germany, Belgium, Holland and France) with the UK and Denmark also requesting a EPS series race. The series will stay with the 1:12 Modified and Spec concept, but will introduce the new WGT class with the choice of 1S lipo on 10.5T or 2S lipo on a 17.5T motor.
The new EPS website will be also very soon online and completely updated at http://www.epsraces.net
Source: European Pan Series