Contact RC's 1:10 Carbon Rim for Foam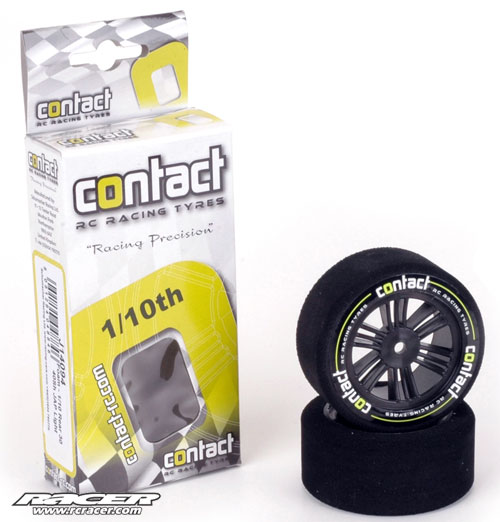 Schumacher, Contact RC's UK agent has announced that the wheel and tyre company has a new rim type for their competition foam tyres. The new black carbon rim is made to have increased stiffness for high speed circuits to provide more precise handling, especially in long corners and in chicanes where there are fast changes of direction. The material used for the wheel will provide constant stiffness even in very hot conditions and this has been proven by their team drivers who have been testing them for a long time and have reported back with very favourable results.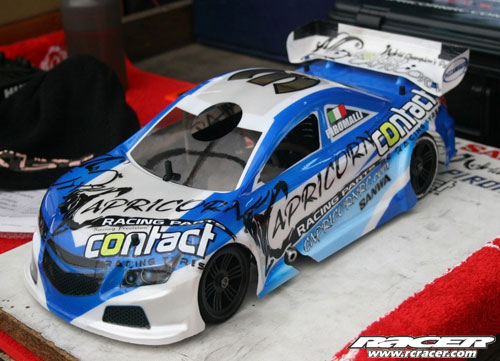 In only a short while, the Contact RC tyres brand has seen some excellent results by winning the European Championships in 1:8, taking third place at the IFMAR World Championships, winning at the US Gas Nats as well a round of the BRCA Nationals.
J13573 Foam 1:10 Front 26mm 35-Shore Jap on Carbon Rim (2) – £7.99
J13773 Foam 1:10 Front 26mm 37-Shore Jap on Carbon Rim (2) – £7.99
J14073 Foam 1:10 Front 26mm 40-Shore Jap on Carbon Rim (2) – £7.99
J14273 Foam 1:10 Front 26mm 42-Shore Jap on Carbon Rim (2) – £7.99
J14573 Foam 1:10 Front 26mm 45-Shore Jap on Carbon Rim (2) – £7.99
J13574 Foam 1:10 Rear 30mm 35-Shore Jap on Carbon Rim (2) – £6.49
J13774 Foam 1:10 Rear 30mm 37-Shore Jap on Carbon Rim (2) – £6.49
J14074 Foam 1:10 Rear 30mm 40-Shore Jap on Carbon Rim (2) – £6.49
J14274 Foam 1:10 Rear 30mm 42-Shore Jap on Carbon Rim (2) – £6.49
J14574 Foam 1:10 Rear 30mm 45-Shore Jap on Carbon Rim (2) – £6.49
Source: Schumacher